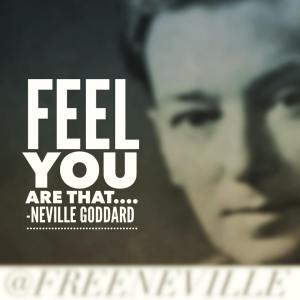 "Choose an image you would like to express. Feel you are that image. So appropriate it that it must come forth in your world of shadows. Do that and you are praying, for prayer is your own wonderful human imagination, drenched with feeling. I could tell you story after story after story of those who have drenched themselves with the feeling of having their desire, and getting it."
"Feel the wedding ring, if that is your desire. Feel the thrill of applause, or the joy of a child in your arms. Anything is possible if you can feel it; but if you are going to use reason it will never happen, because failure becomes your image. You don't realize it but there are two of you, and it is your deeper self that tells you it can't happen. But no real belief can ever be suppressed for long, for your inward conviction must find some external objective habitation, and it will." – Neville Goddard
This Neville Goddard quote is from the lecture:
Here is how to use it in your life, starting right now: Are You Using Both Powers of Prayer?
Summary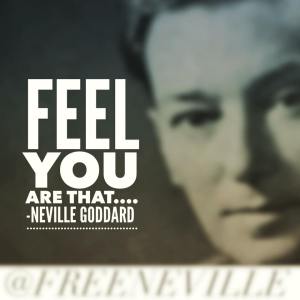 Article Name
How To Feel It Real - Drench Yourself
Description
"Prayer is your own wonderful human imagination, drenched with feeling. I could tell you..."
Author
Publisher Name
Publisher Logo