Type here to search this site…
"Walk in the assumption it is now an objective fact and see how God works. I tell you, in a way that you do not
Read More »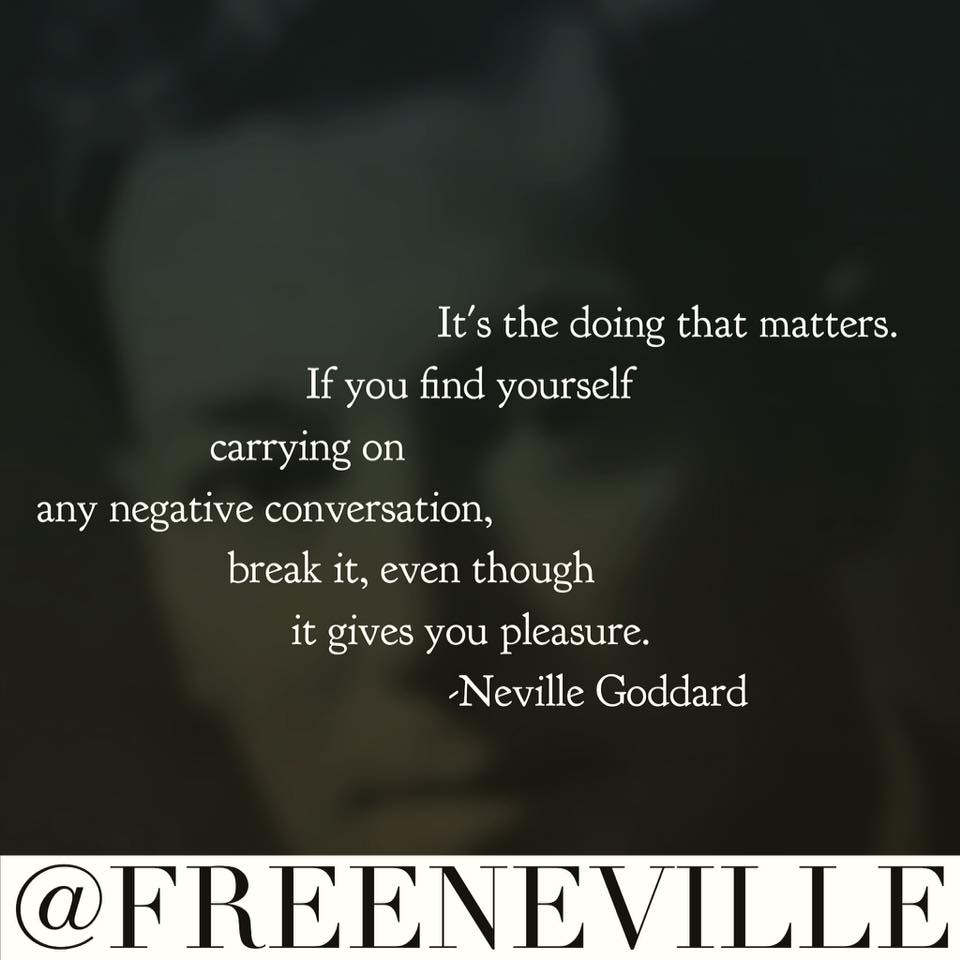 "So I ask you to really apply it. Don't think for one second that knowing what to do is going to do anything for you.
Read More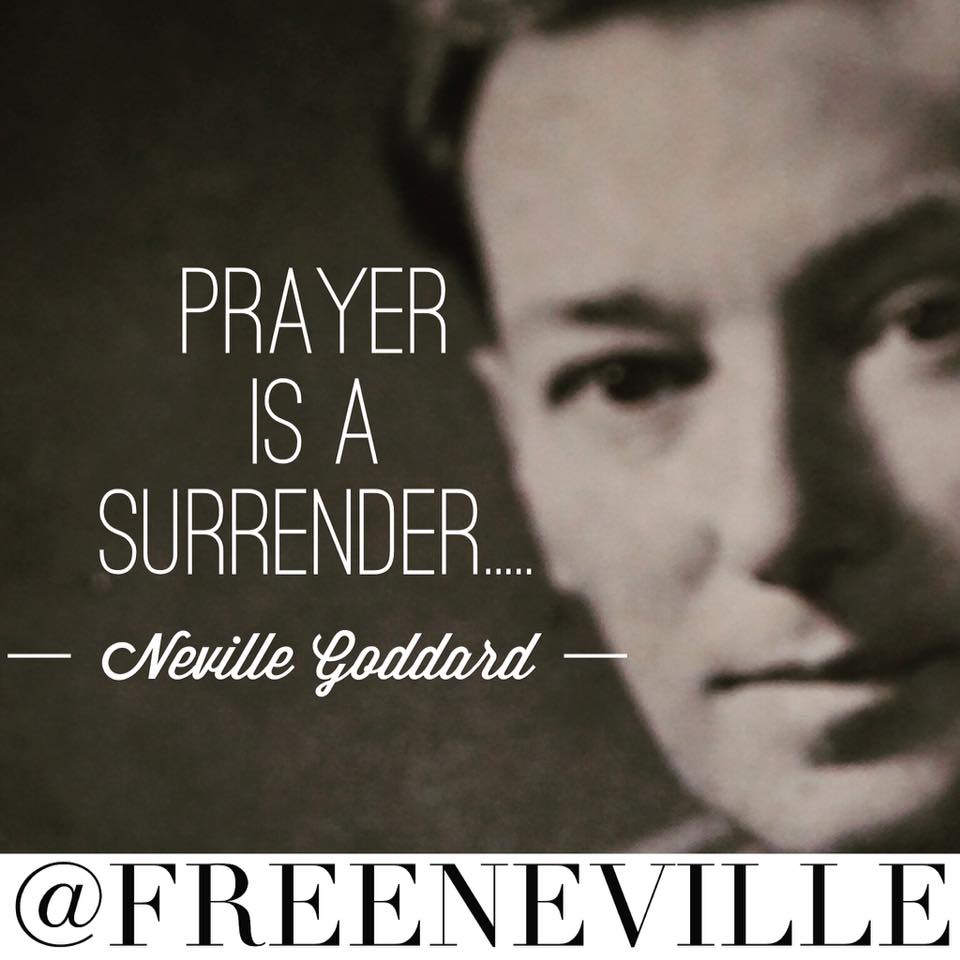 "As you pray for your friends you will discover your own captivity is lifted; your cross becomes lighter and lighter until finally you are light
Read More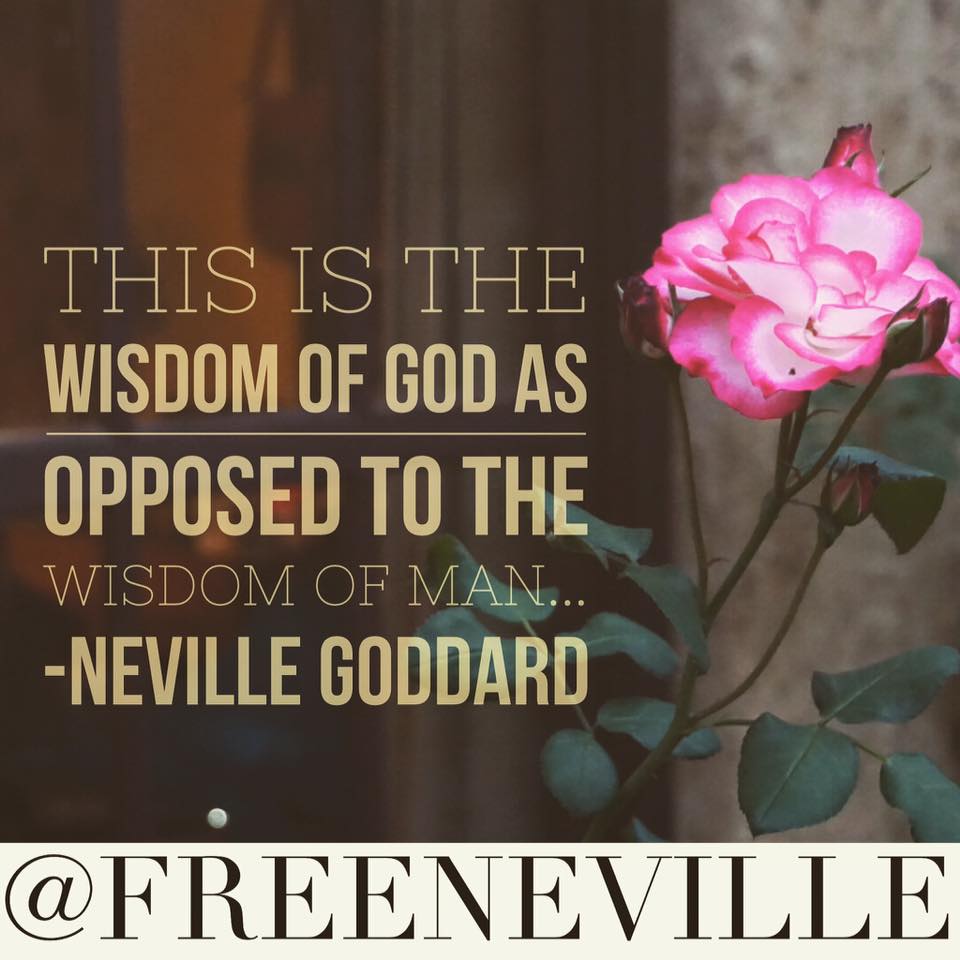 "The patriarchs Abraham, Isaac, and Jacob knew only sheer power, but Moses knew God as I AM. Revealing himself as power, then as I AM,
Read More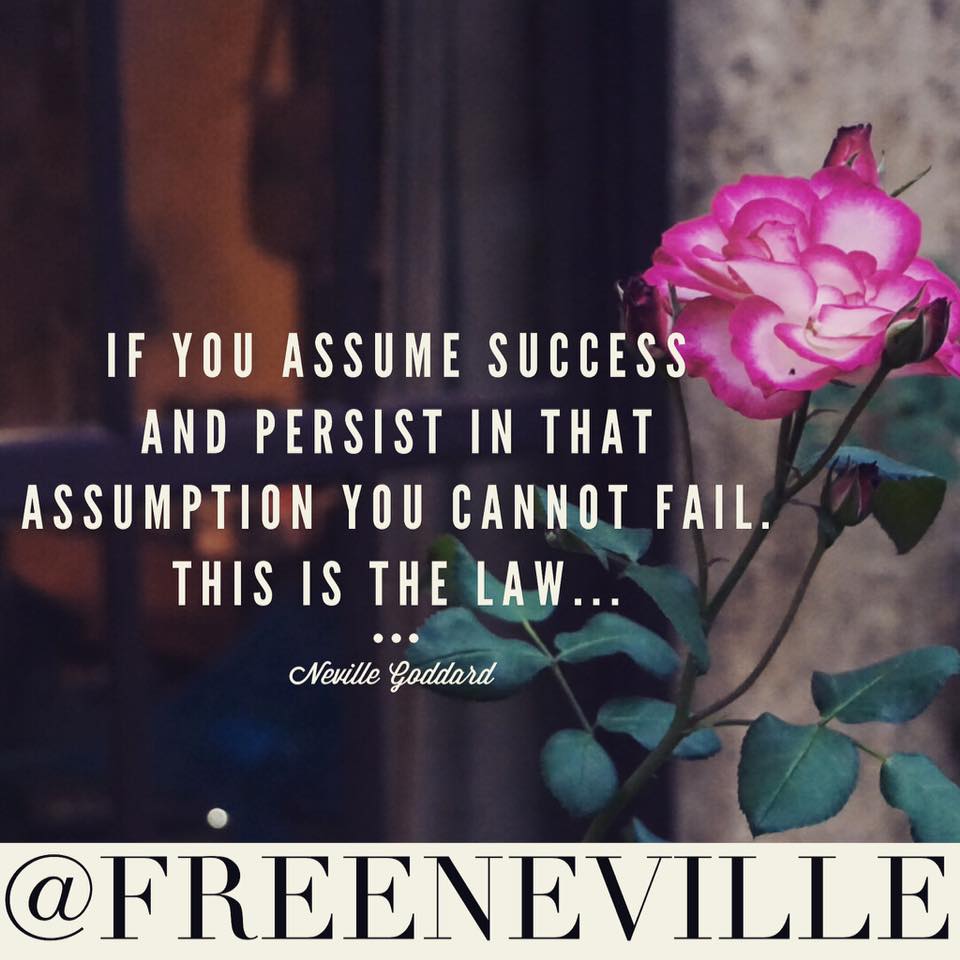 "Nothing has ever happened to you that you did not set in motion in your imagination. I tell you: you can be anything you want
Read More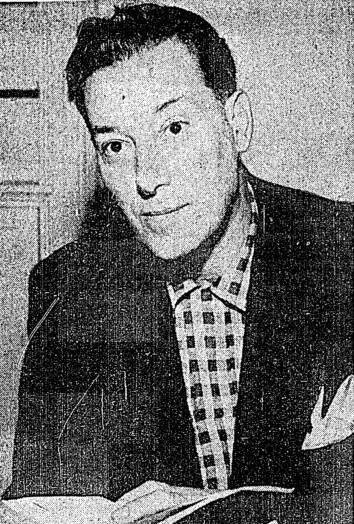 "Once you have planted this seed in your imagination, do not uproot it by being anxious about how it will be accomplished. Each seed has
Read More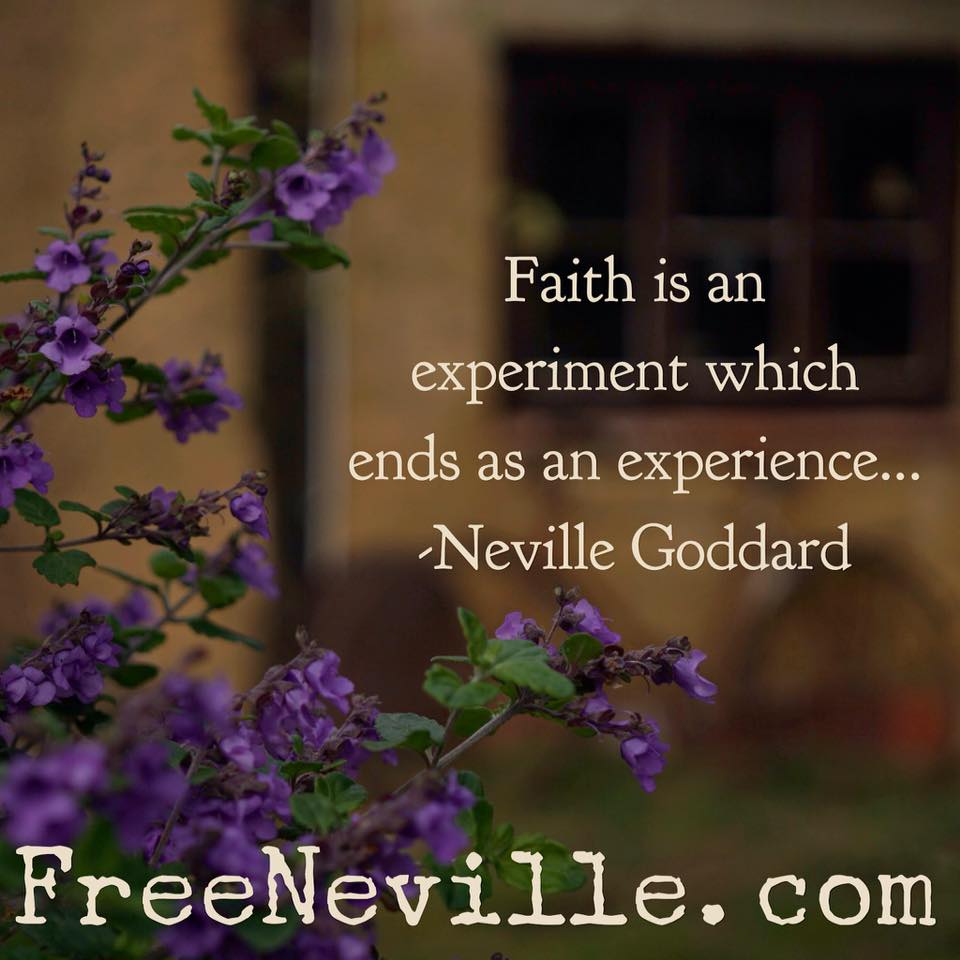 "Do not judge the problem – rather ask yourself what its solution would be. Suppose you were in jail. The solution would be to be
Read More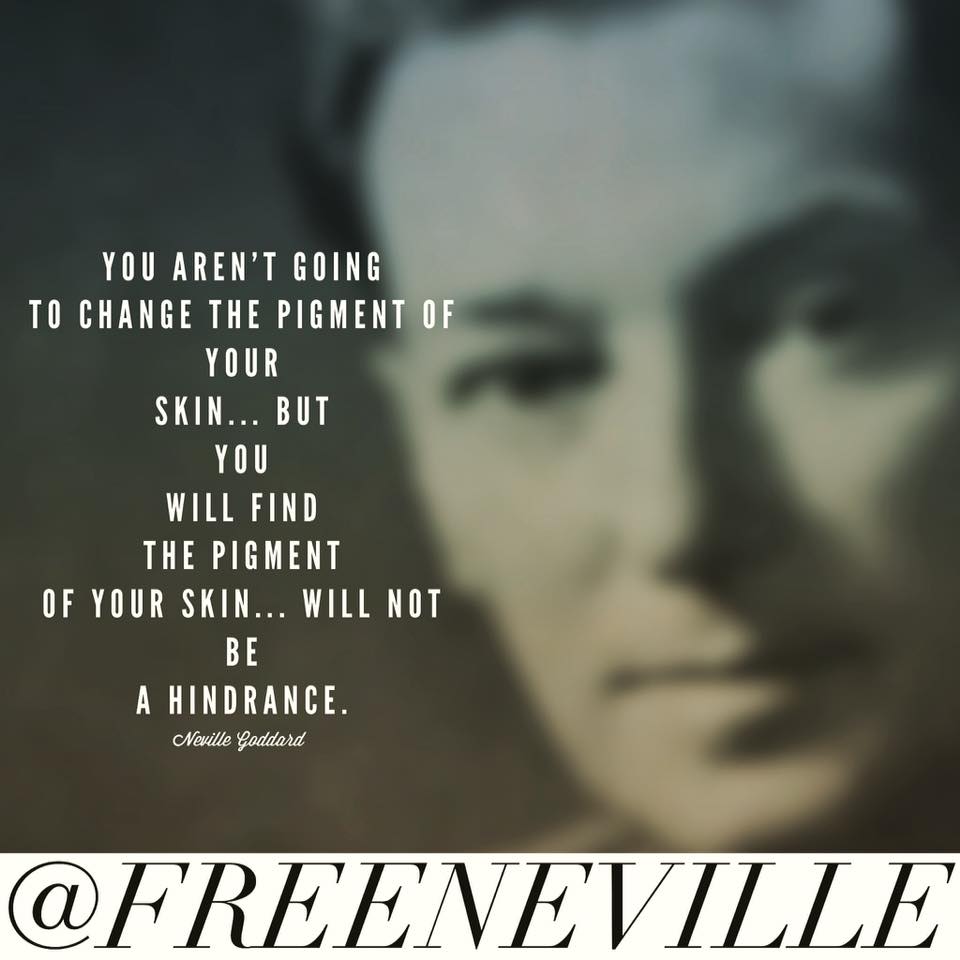 "You can start now from scratch and choose the being you want to be. You aren't going to change the pigment of your skin but
Read More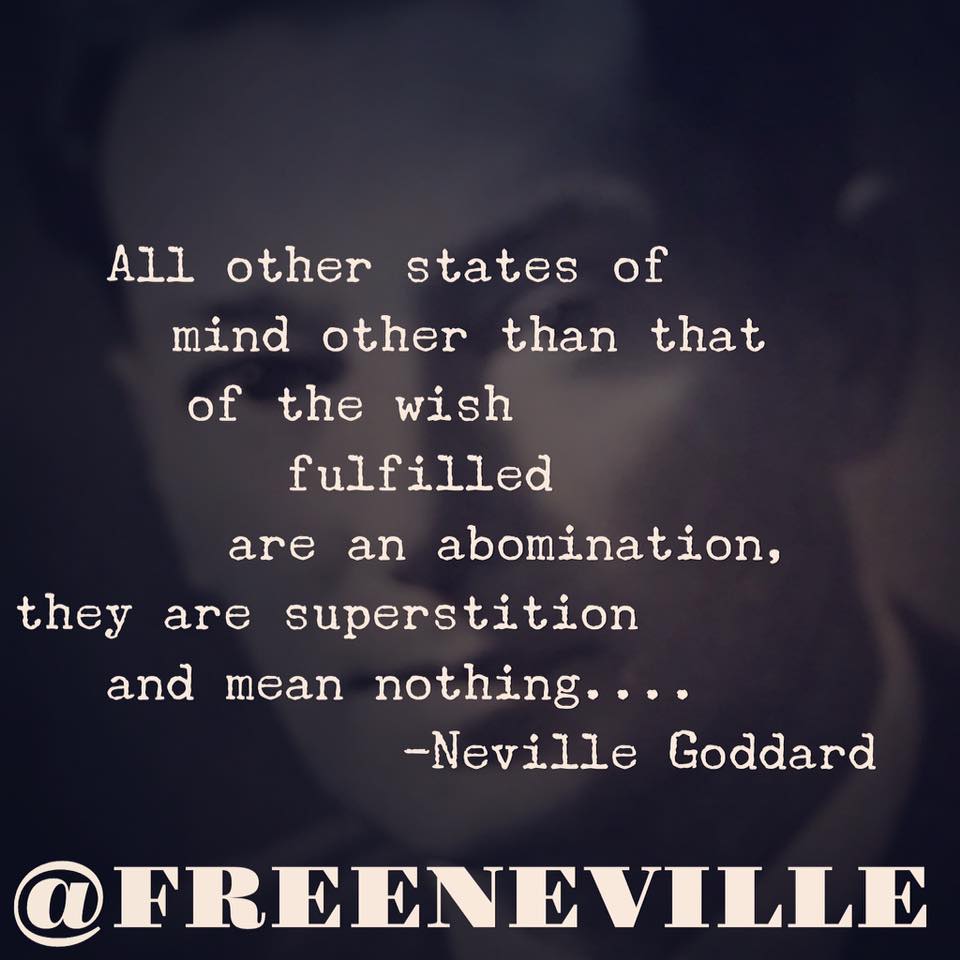 "The only acceptable gift is a joyful heart. Come with singing and praise. That is the way to come before the Lord — your own
Read More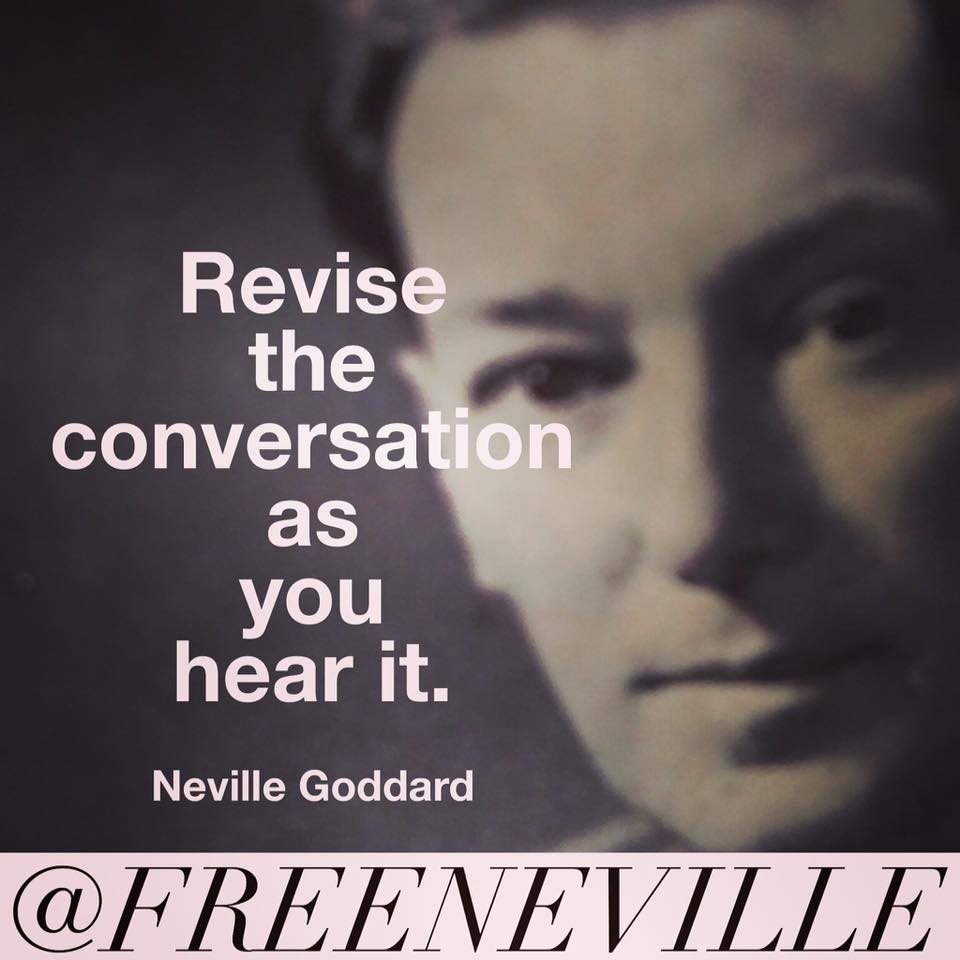 "If you don't want unlovely things to happen in your world then you must watch what you are thinking in the course of a day.
Read More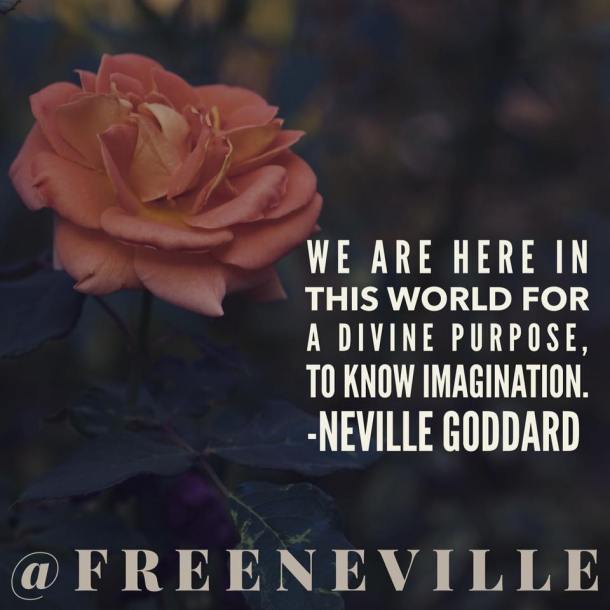 "Start now to mold every being in your world into the form of love. But love, divided from imagination, is eternal death. If you do
Read More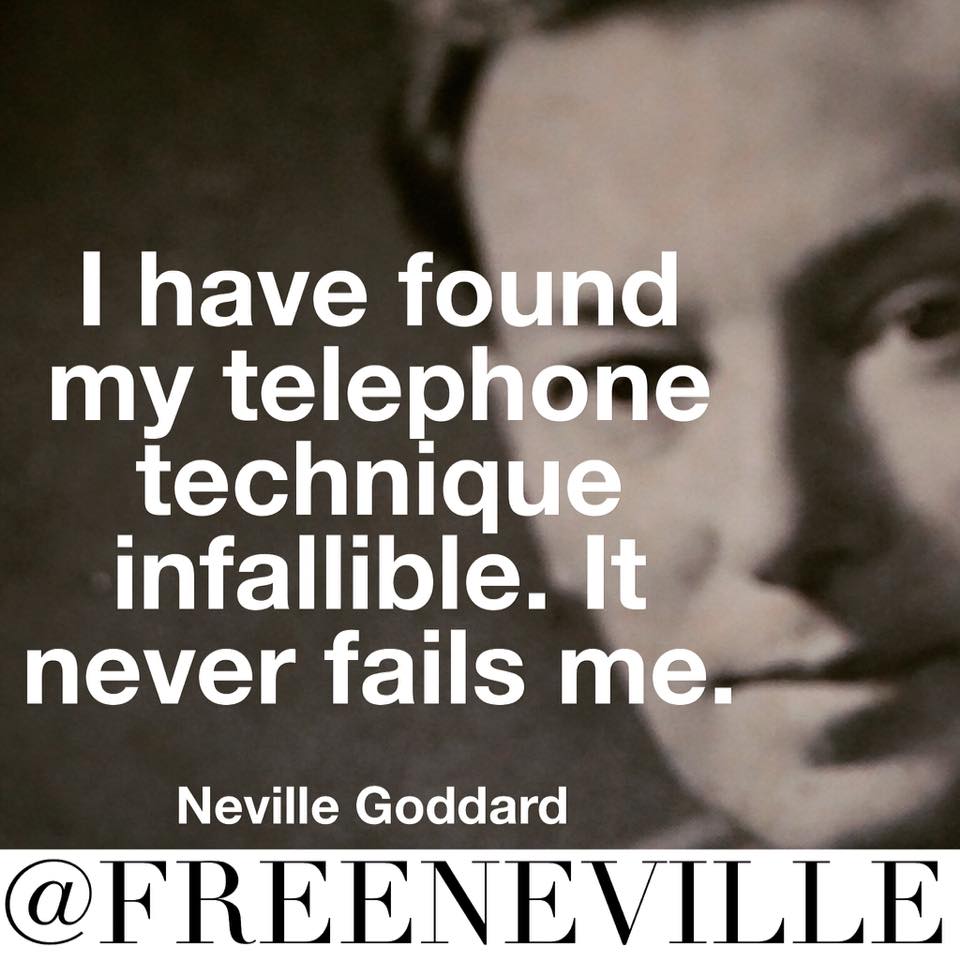 "I have found my telephone technique infallible. It never fails me. One day a friend called to tell me she wanted to take an examination
Read More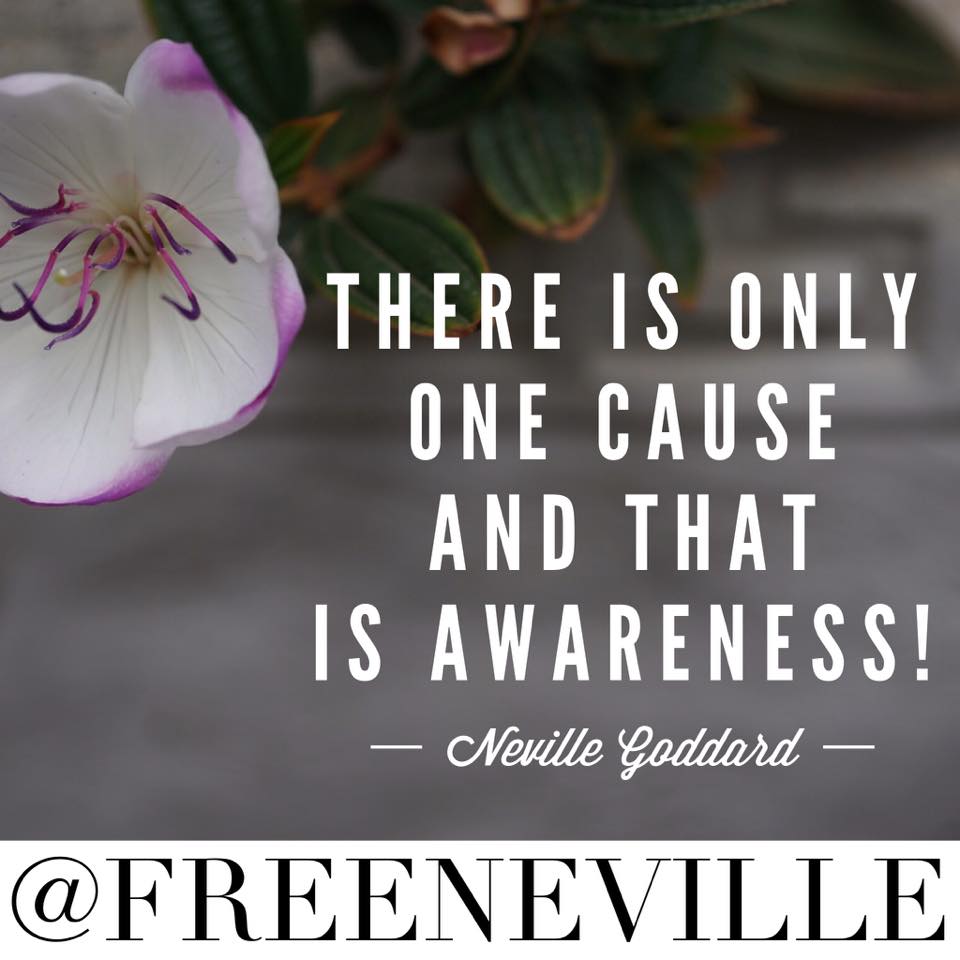 Neville Goddard was asked: "Can an uneducated person educate himself by assuming the feeling of being educated?" Answer: "Yes. An aroused interest is awarded information
Read More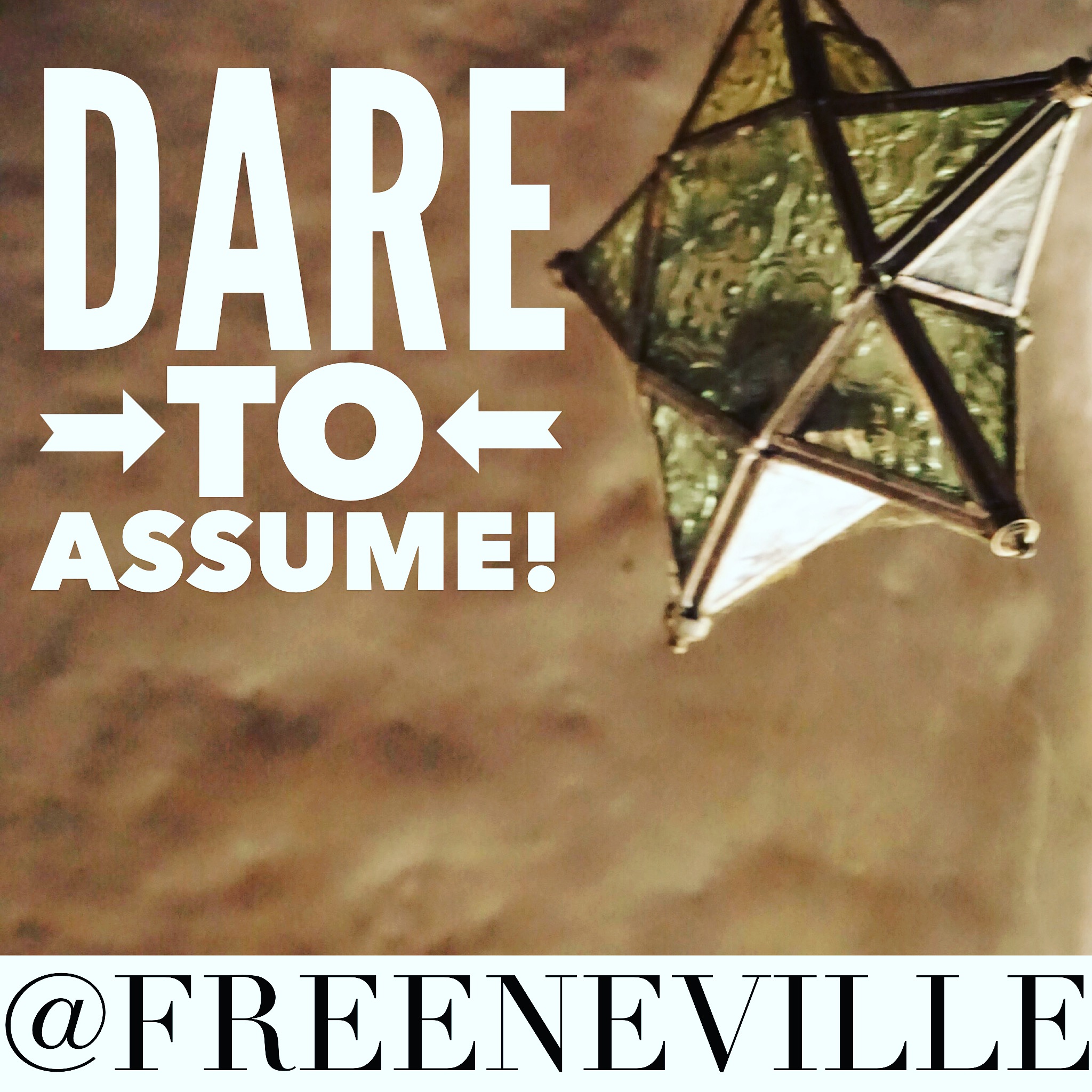 "When you pray, do not get down on your knees and pray to any unknown God. Instead, go to bed and dare to assume you
Read More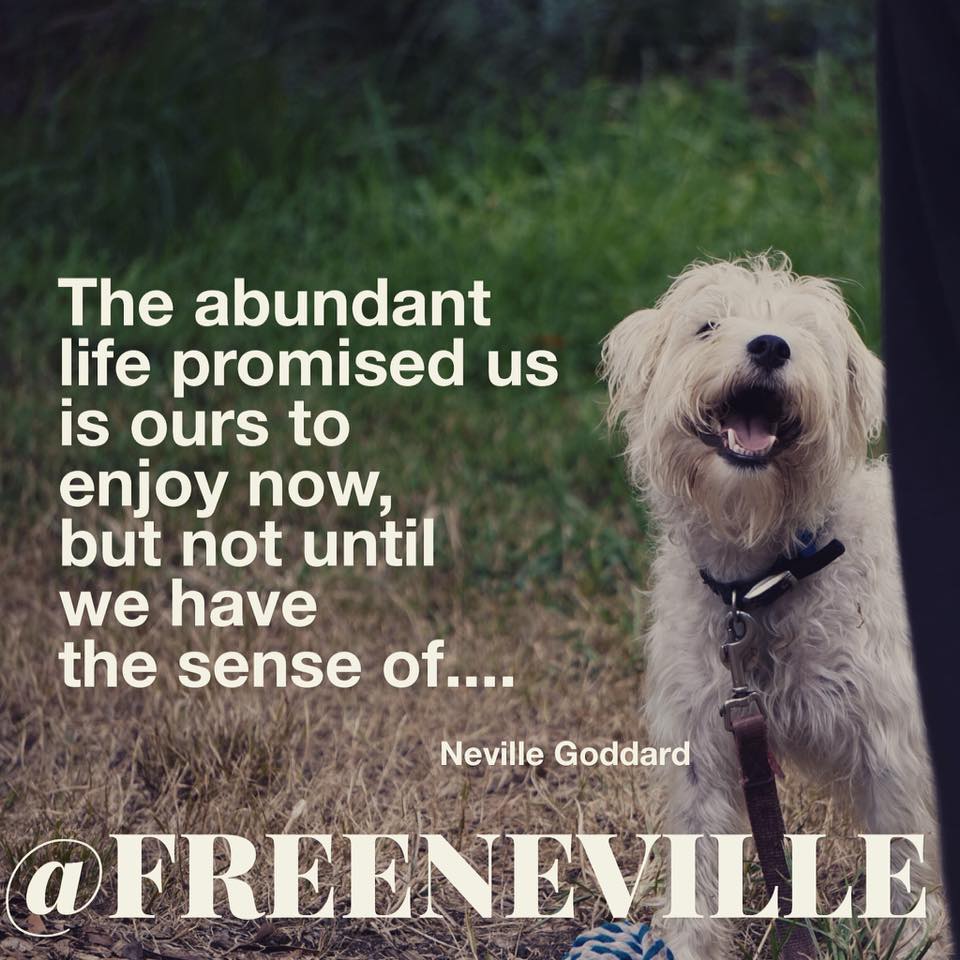 "The one requisite is to arouse your attention in a way, and to such intensity, that you become wholly absorbed in the revised action. You
Read More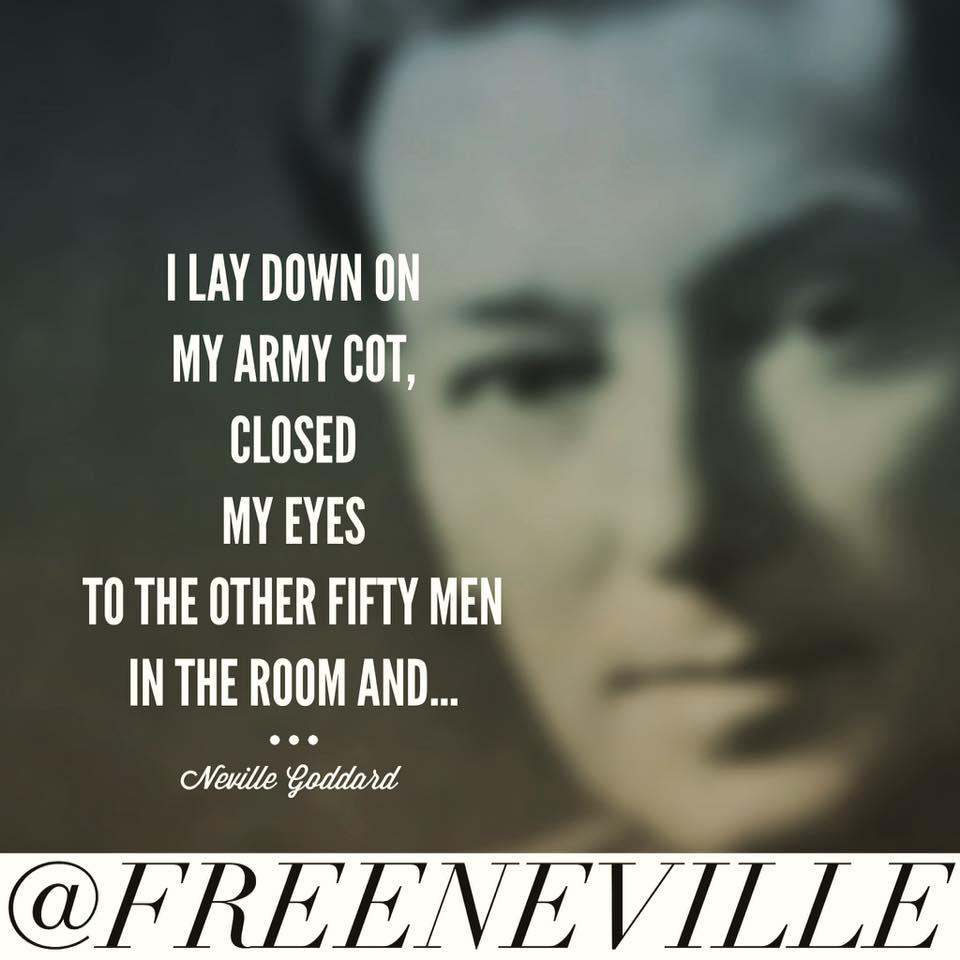 "I lay down on my army cot, closed my eyes to the other fifty men in the room, and imagined I was two thousand miles
Read More
"Don't condemn yourself for the state into which you have fallen. If you don't like it move into another. Don't feel sorry for yourself, for
Read More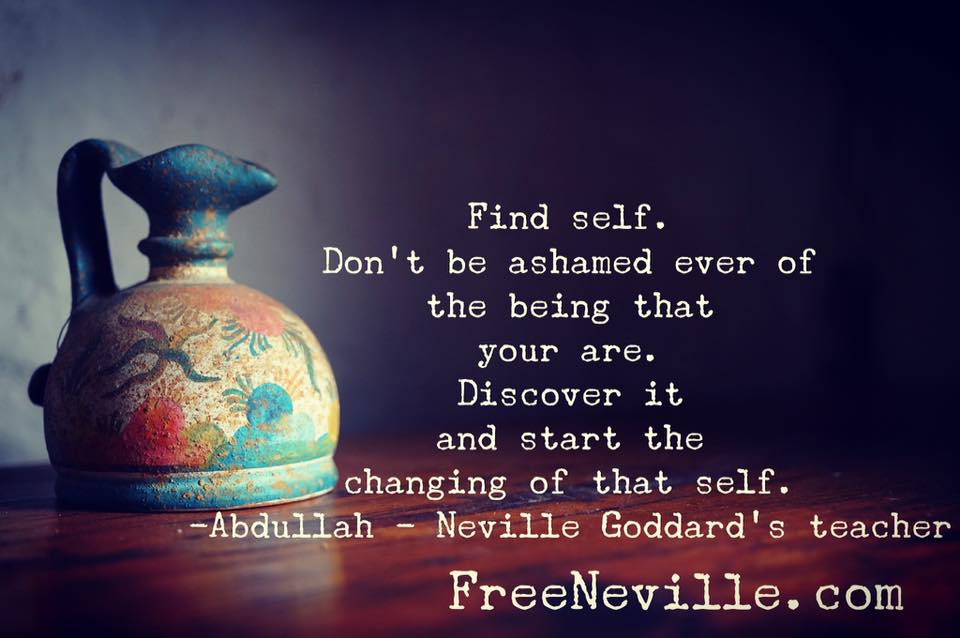 Now, let me tell you a story. A few years ago in this city I was giving a series of lectures down near that lake
Read More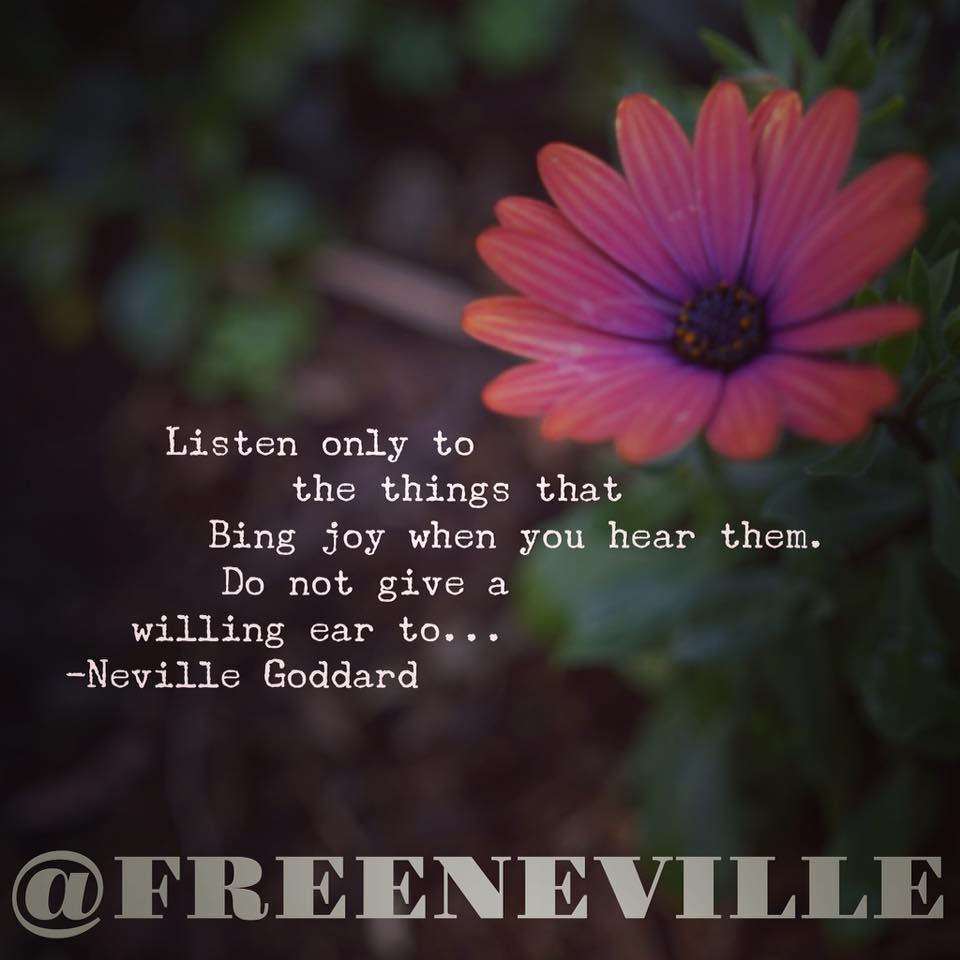 "The minute you begin to discipline your mind by observing your thoughts and watching your thoughts throughout the day, you become the policeman of your
Read More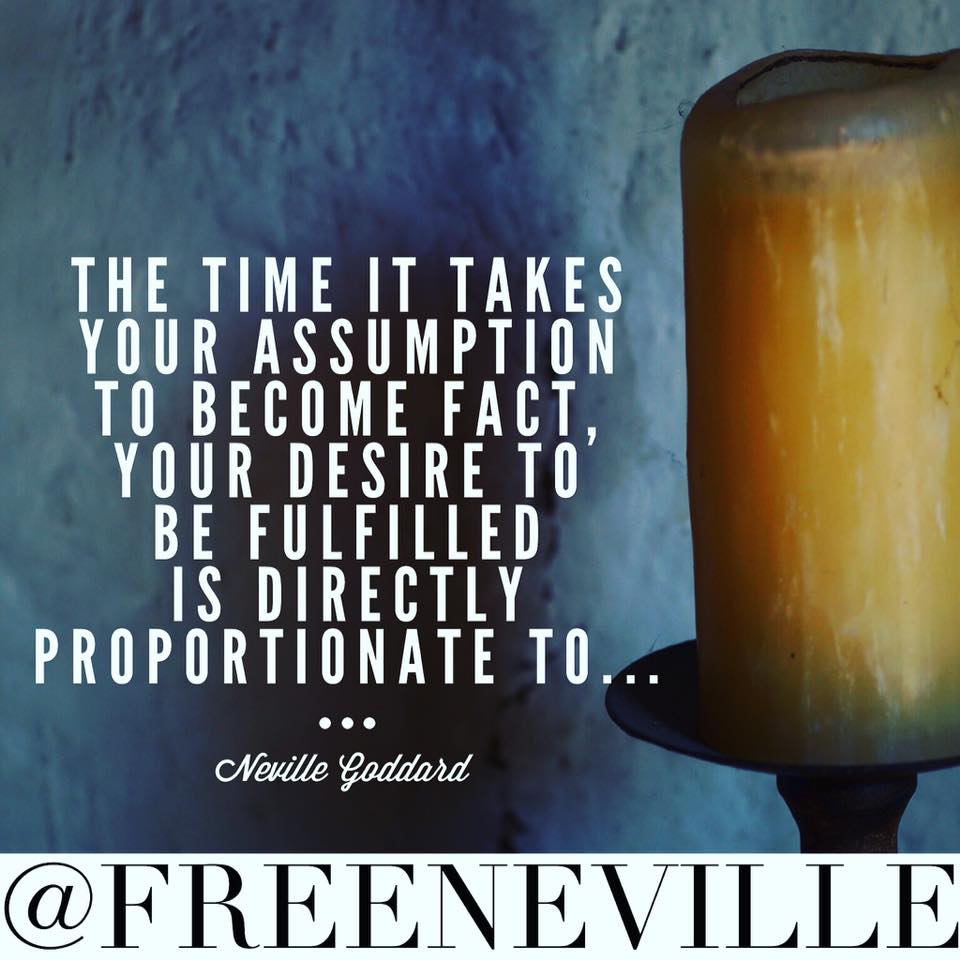 "The time it takes your assumption to become fact, your desire to be fulfilled, is directly proportionate to the NATURALNESS of your feeling of already
Read More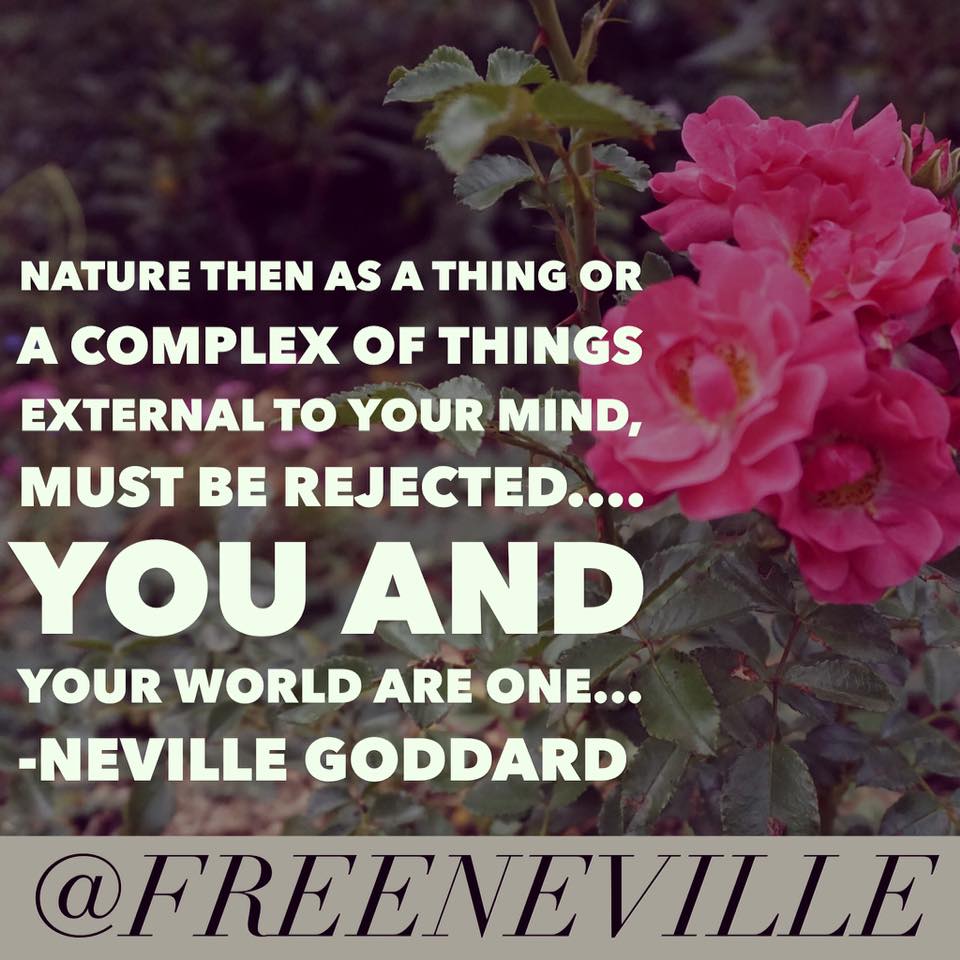 "What appears to you as circumstances, conditions and even material objects is really only the product of your own consciousness.  Nature, then, as a thing
Read More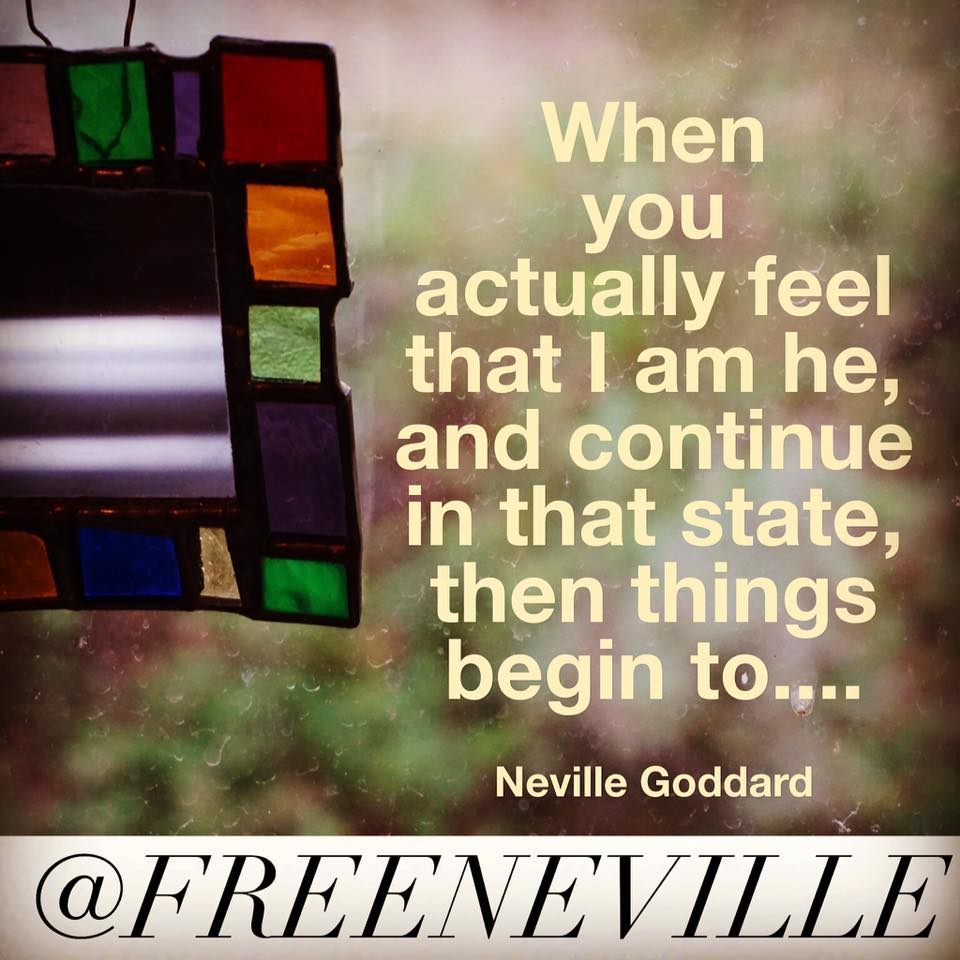 "If its not some tangible thing on earth you want, take some noble concept of a man, take a man that you would love to
Read More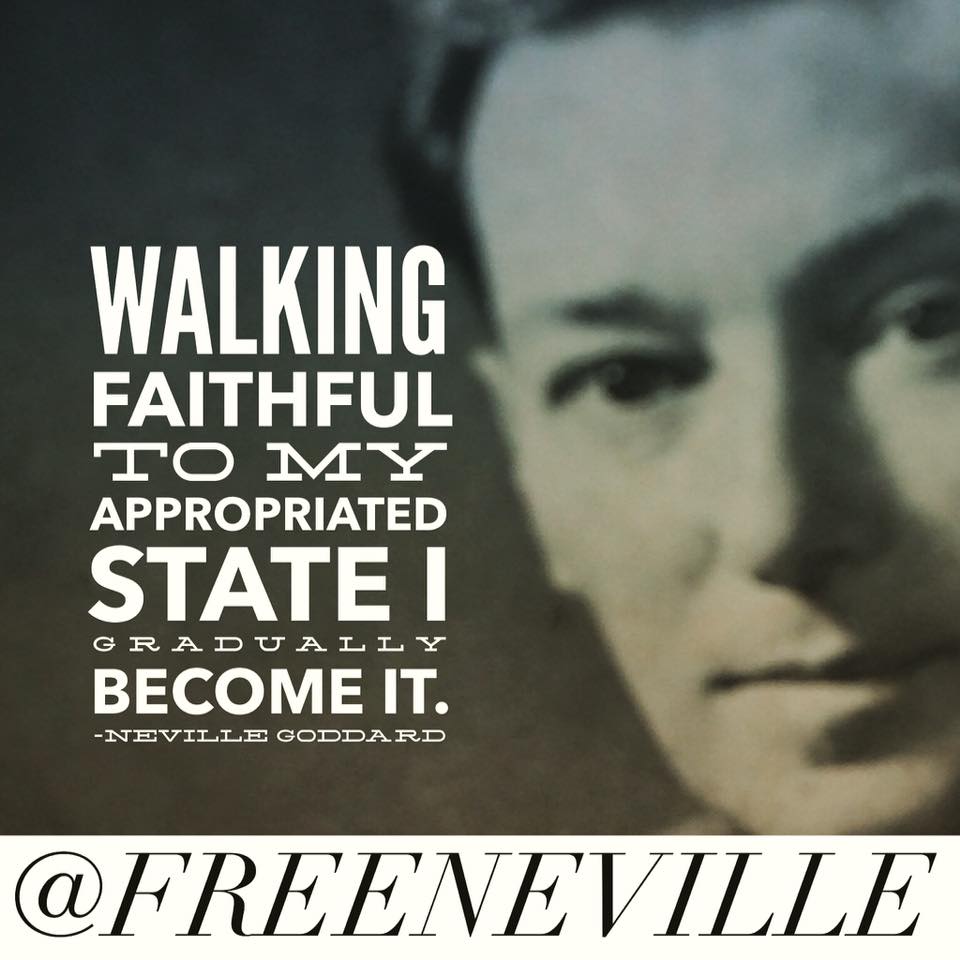 About 8 years ago I was in New York for a month and two of my brothers, Victor and Laurence, came up and spent two
Read More
"Prayer is not so much what you ask for, as how you prepare for its reception. Whatsoever things ye desire, when ye pray believe that
Read More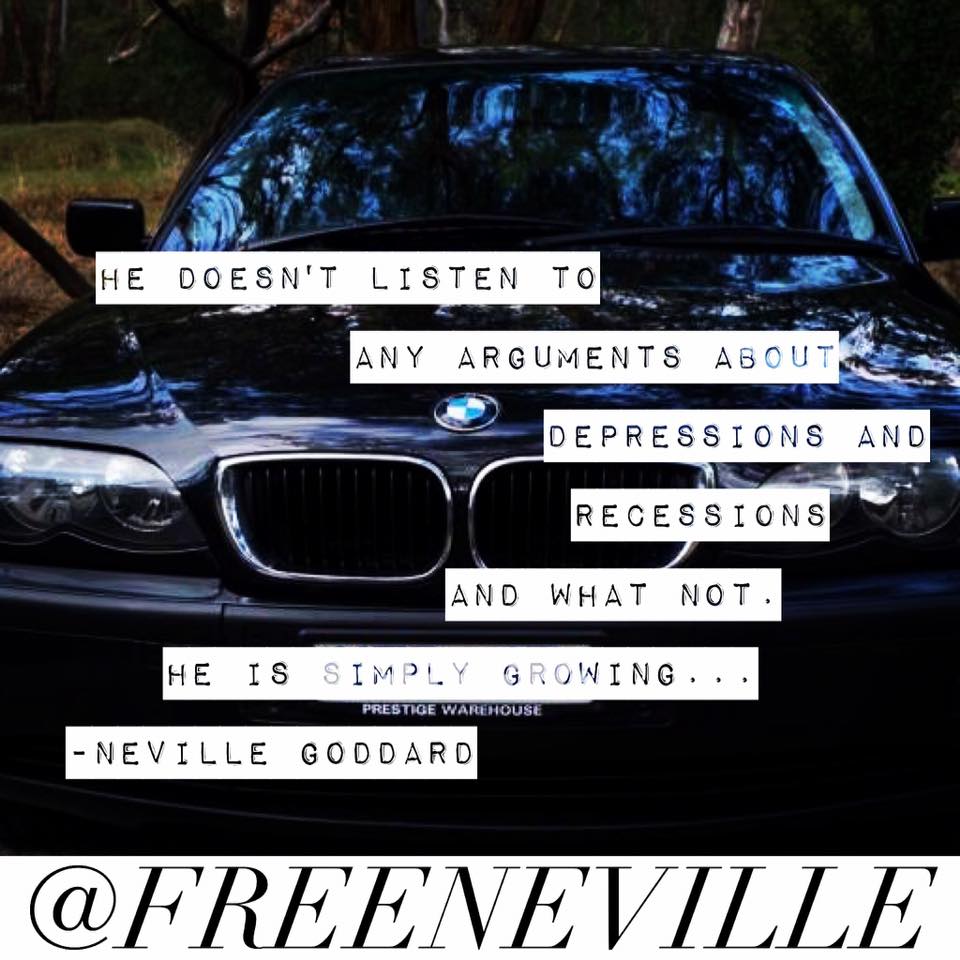 "When that man died, he left my brother, in cash, a hundred and fifty thousand dollars, three homes, many personal possessions (Note – today this
Read More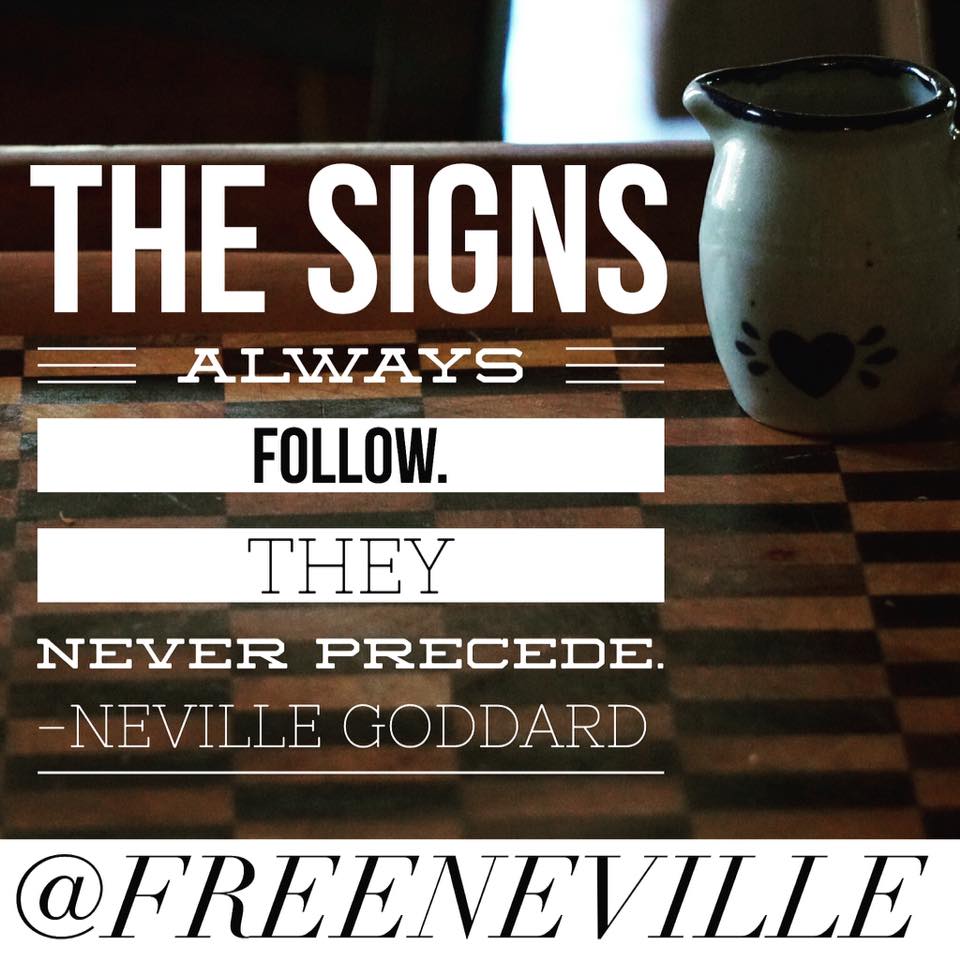 "Consciousness is the way or door through which things appear. He said, 'I AM the way' – not 'I,' John Smith, am the way, but
Read More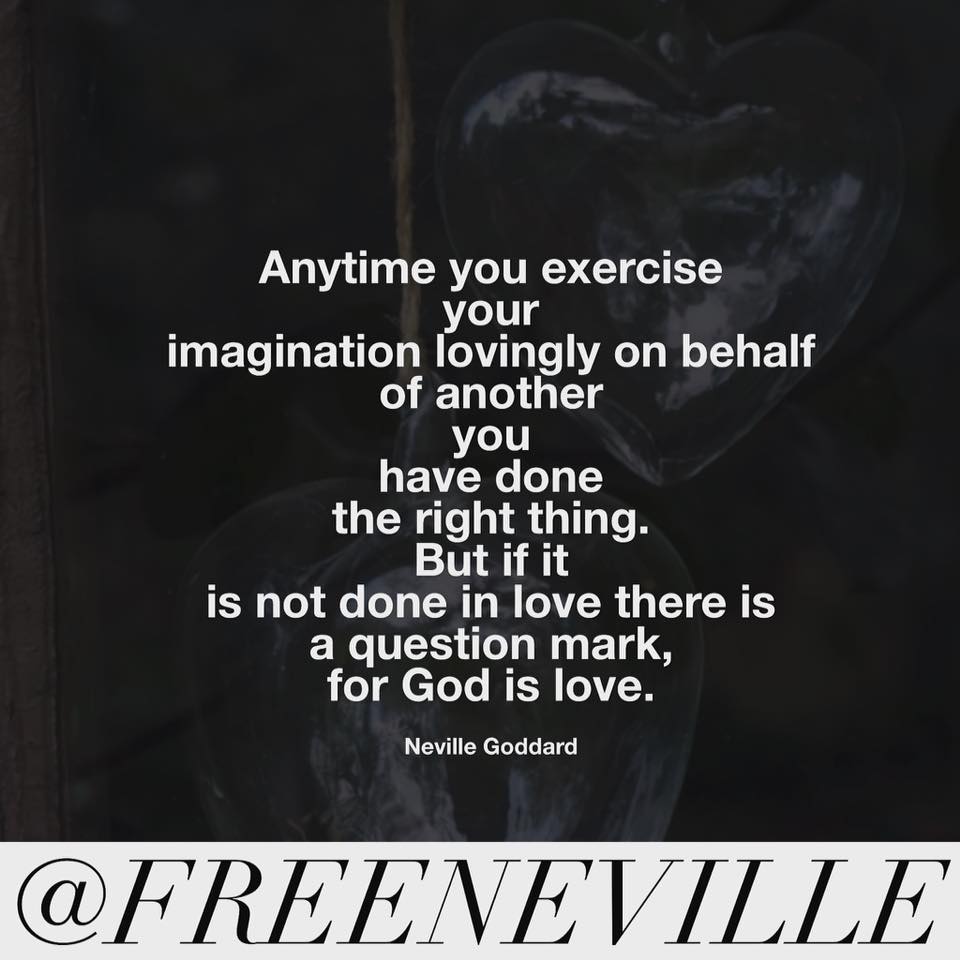 "Any time you exercise your imagination lovingly on behalf of another you have done the right thing. But if it is not done in love
Read More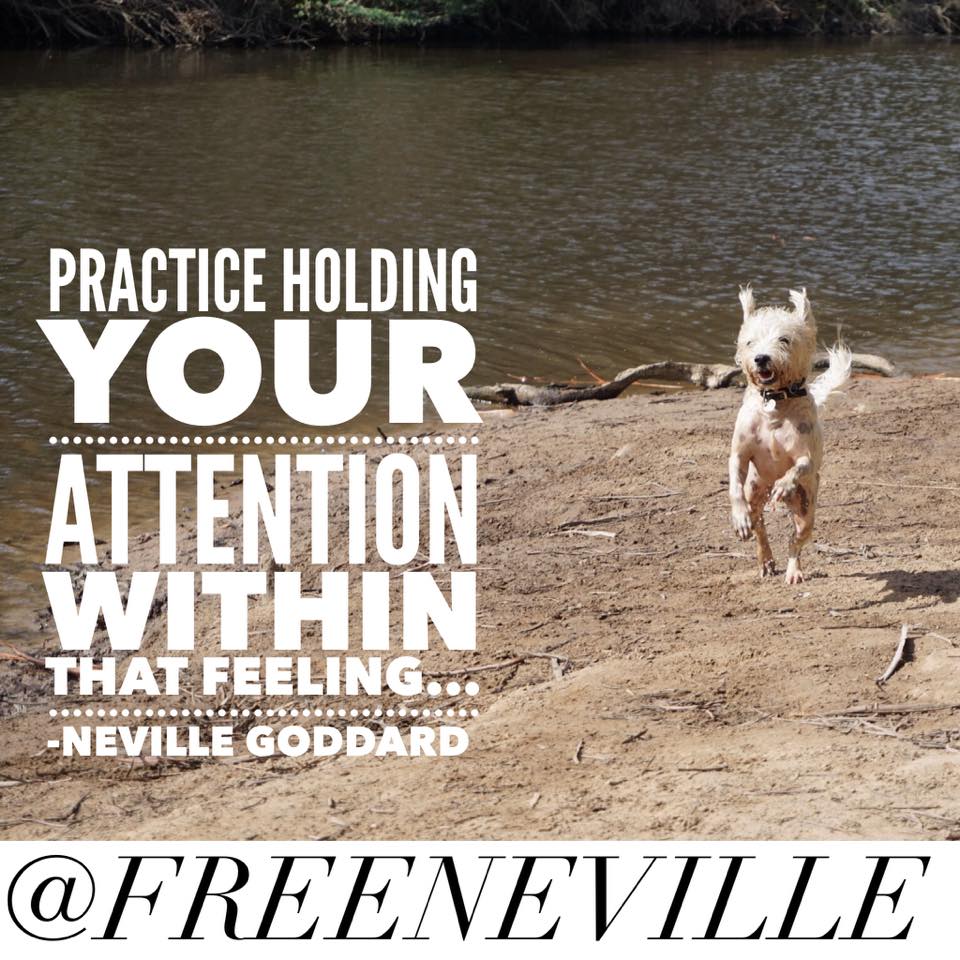 "That is why we insist on establishing the basis of the Bible as Adam slept. That is the first creative act, and there is no
Read More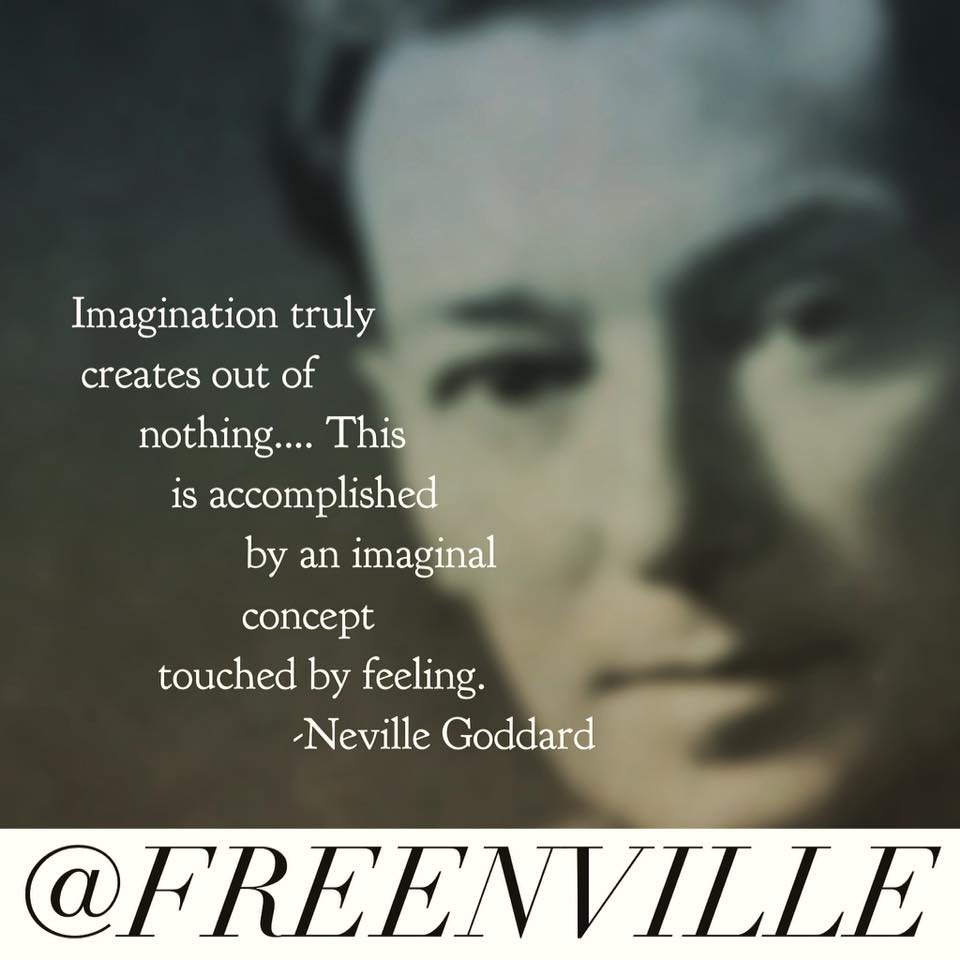 "Imagination truly creates out of nothing! Thoughts call forth a thing that is not seen, as though it were happening. This is accomplished by an
Read More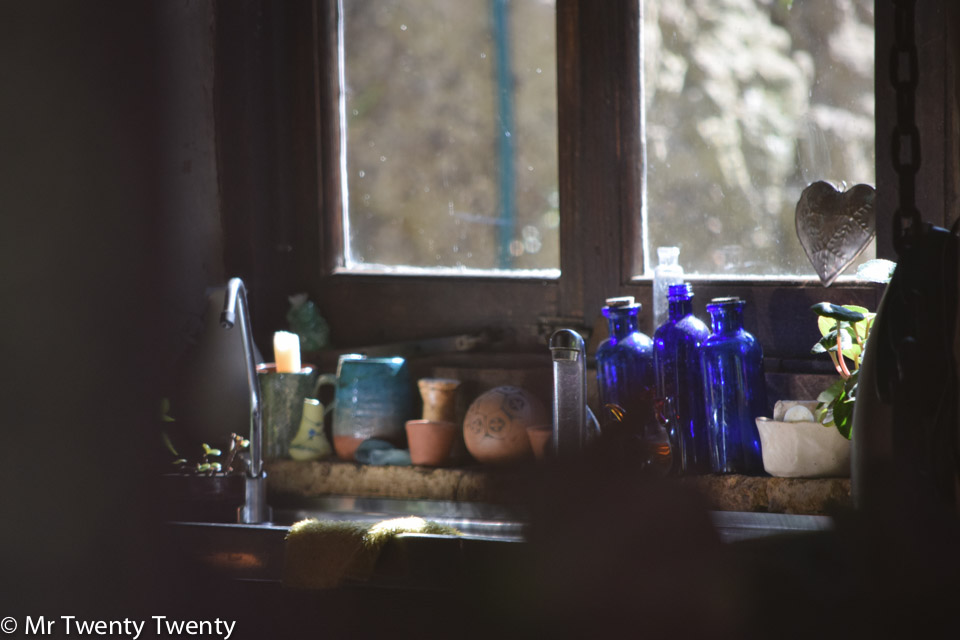 "The purpose of practicing detachment is to separate us from our present reactions to life and attach us to our aim in life."  "This inner
Read More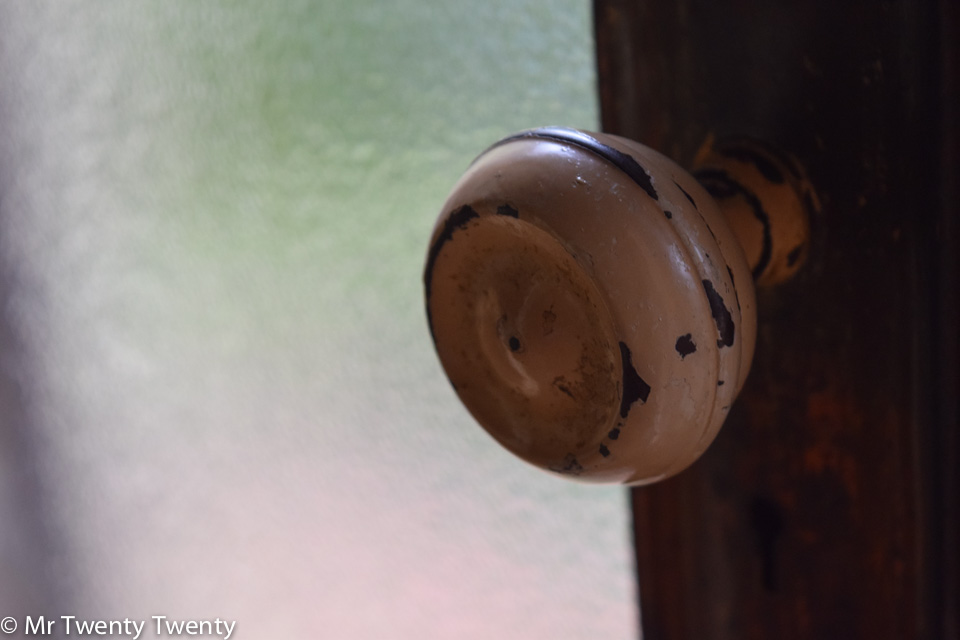 "Let me now share a letter I received from a friend. In it he said: Last Monday night a friend asked me for help, so
Read More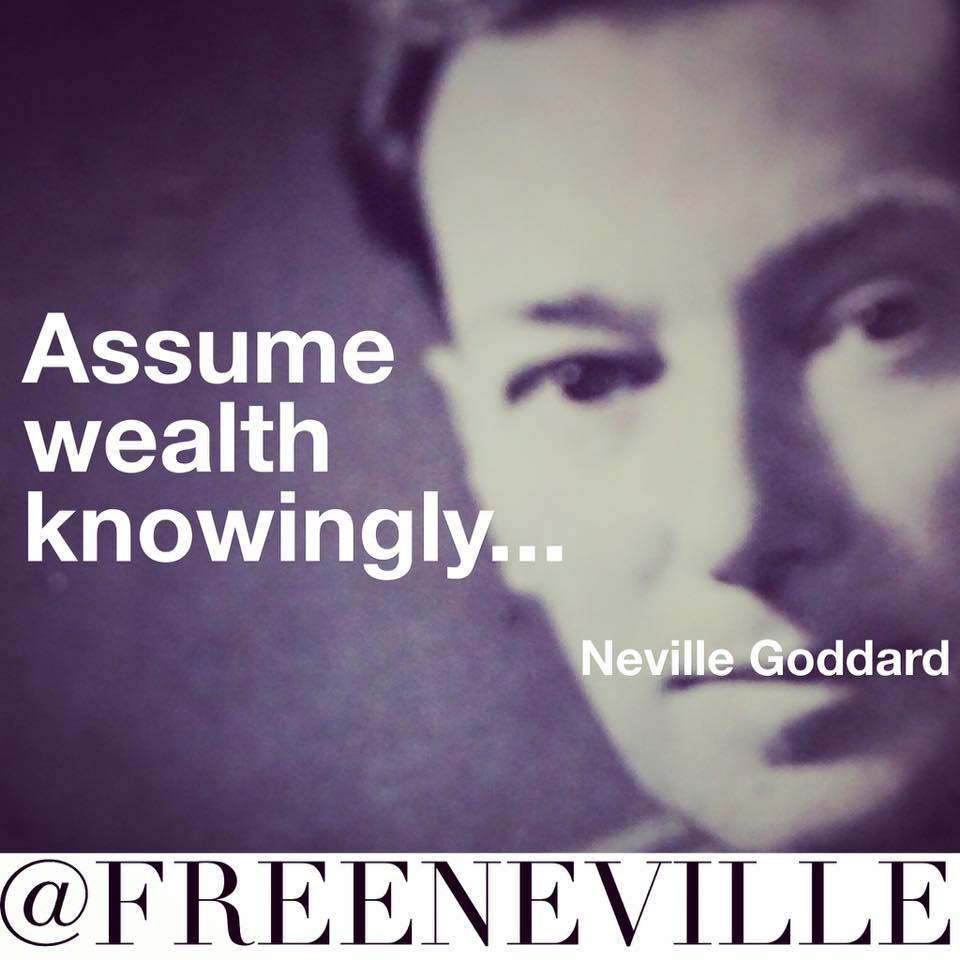 "There is nothing God cannot do! Do not think that one who is fabulously rich has an influx of spirit which differs from yours. He
Read More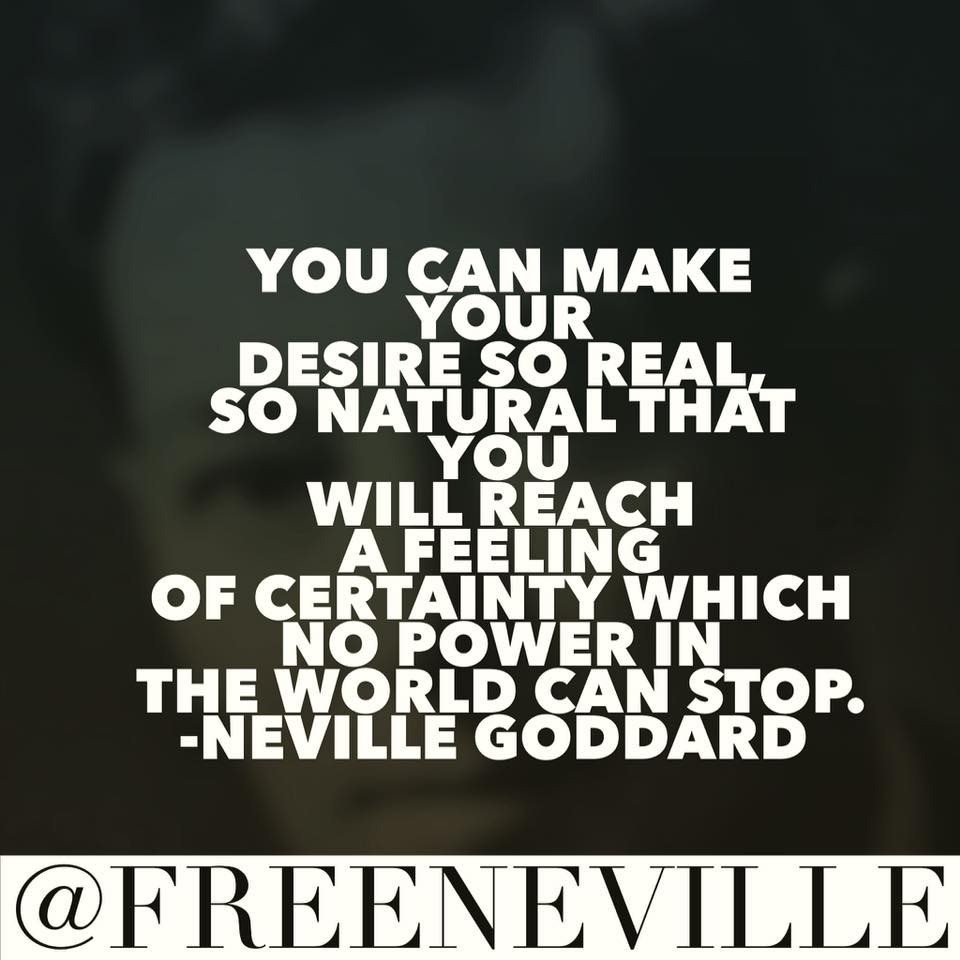 "You can always tell the truth of any concept by the feeling of certainty which it inspires. When you imagine seeing the world as you
Read More
"I tell it to you now in the hope that you will put yourself in an I-remember-when mood and trust your memory, because memory is
Read More
"The law is simple: "As you sow, so shall you reap." It is the law of like begets like. As you imagine, so shall your
Read More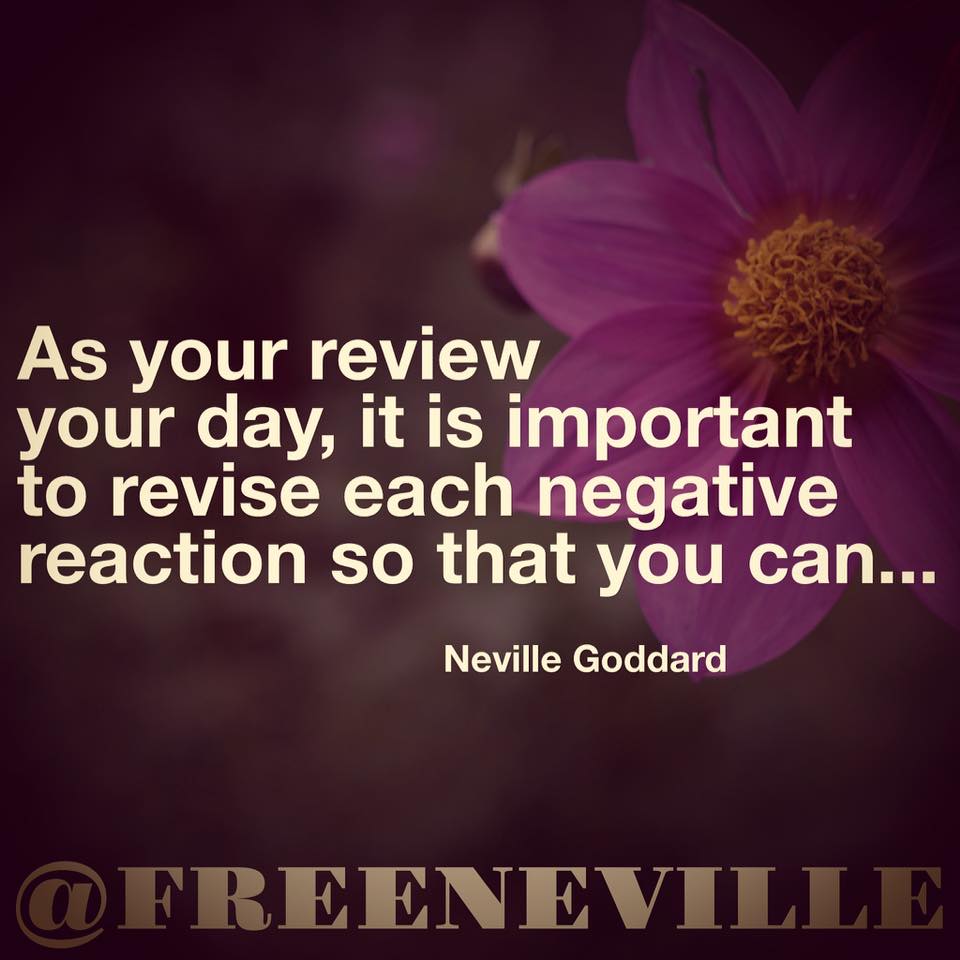 "As you review your day, it is important to revise each negative reaction so that you can remember it as what you wished had happened
Read More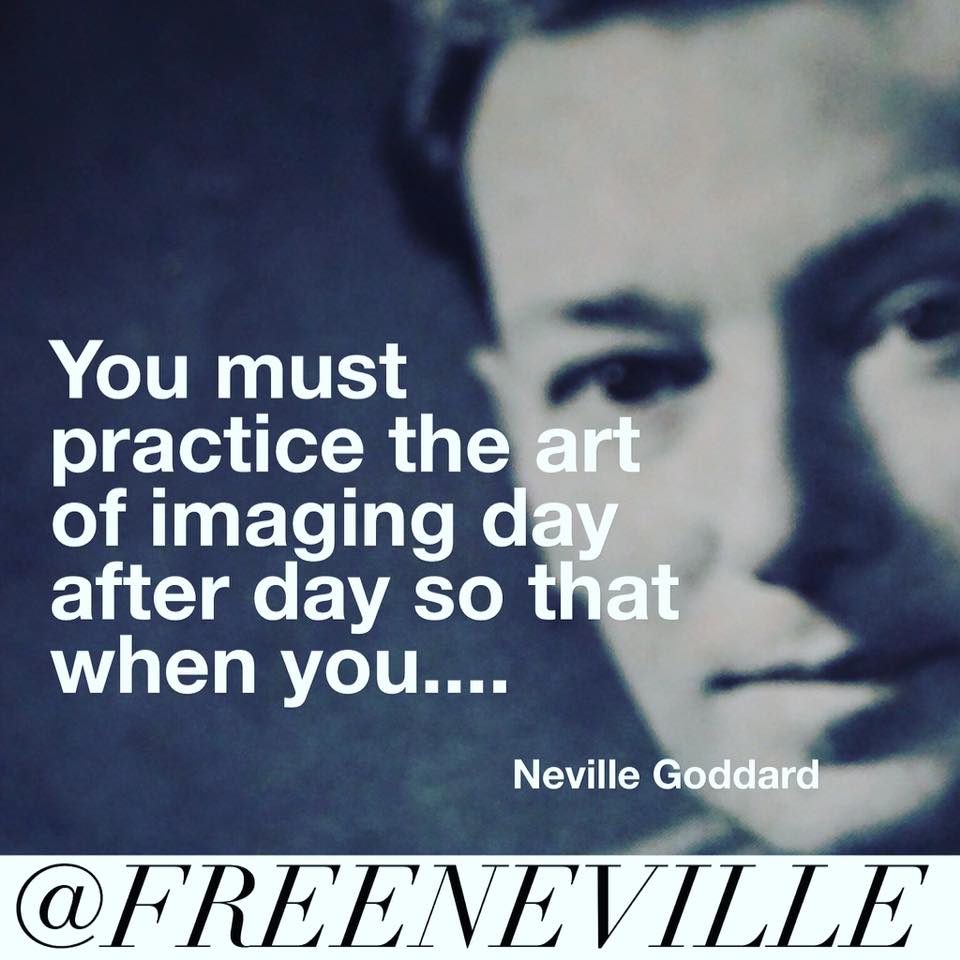 "Begin now to practice the art of imagining every day. A concert pianist must constantly practice. for if he does not and he is called
Read More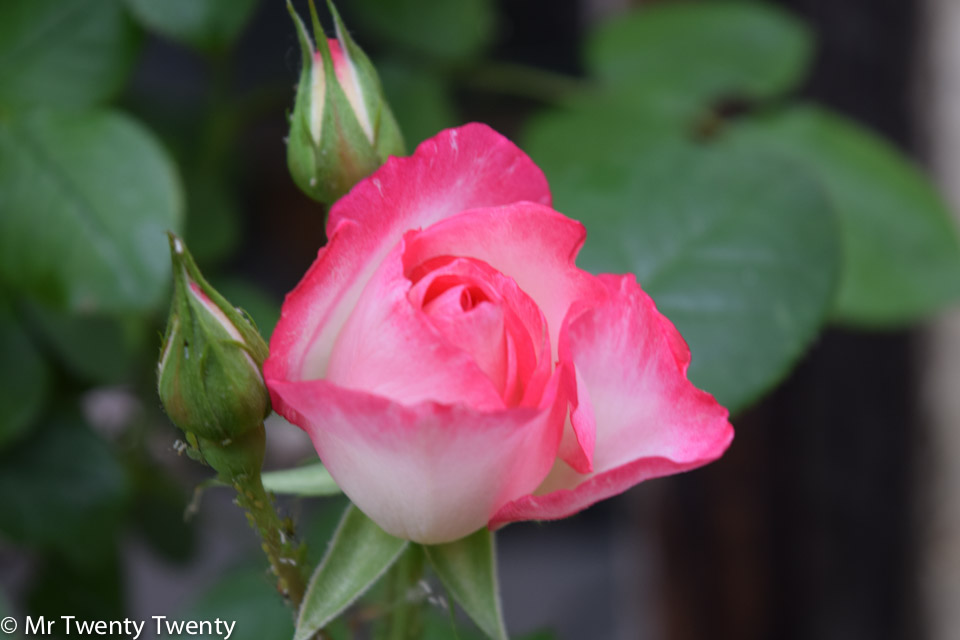 "Their mood never varies, so they see no change and recognize no law between the mood they are sustaining and the outer world they dislike.
Read More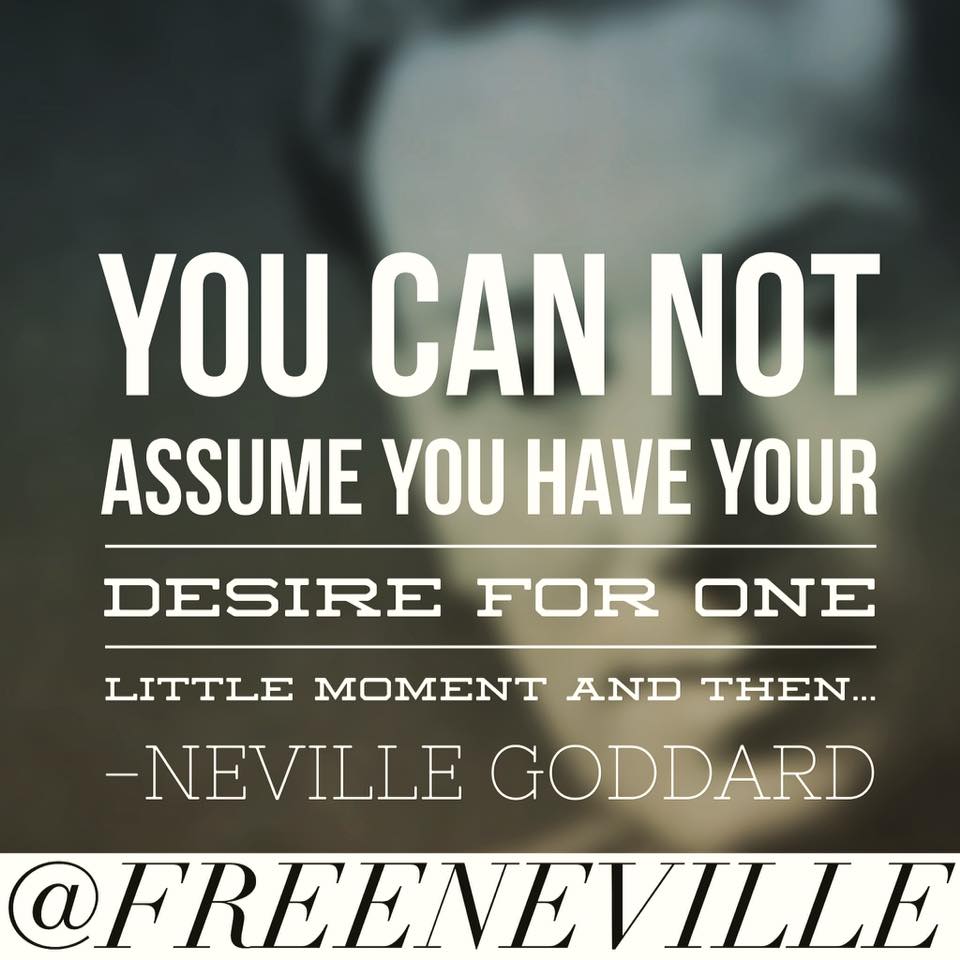 "You must so want it (your ideal, so much) that you are willing to remain faithful to your change in position." "You cannot assume you
Read More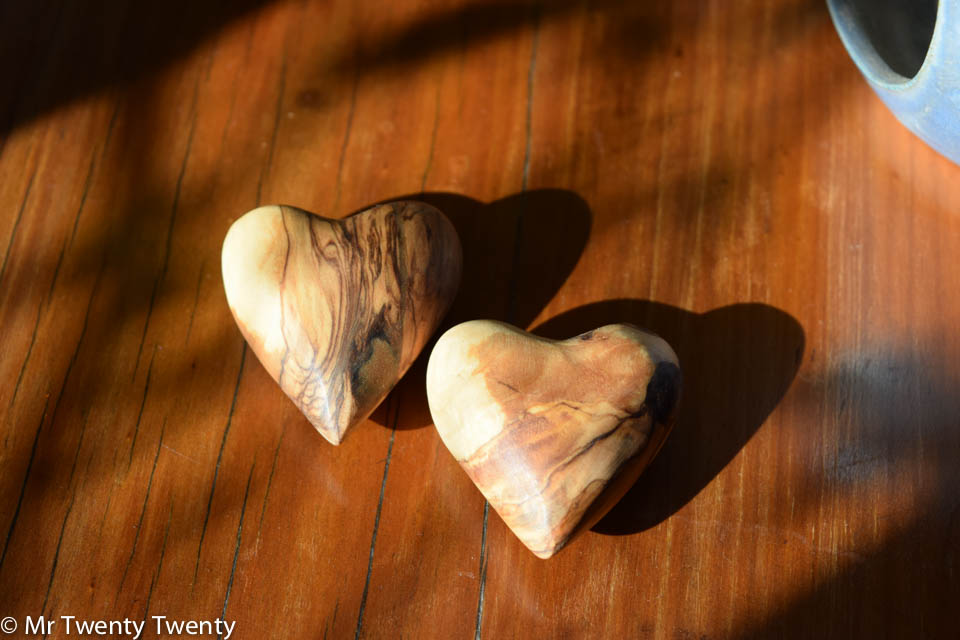 "I urge you to use your imagination lovingly on behalf of everyone, and believe in the reality of your imaginal acts. If you have a
Read More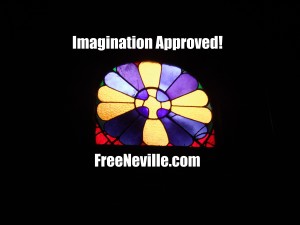 "That experience taught me a lesson I have used throughout my life. When people ask me about my success, I must say, that I believe
Read More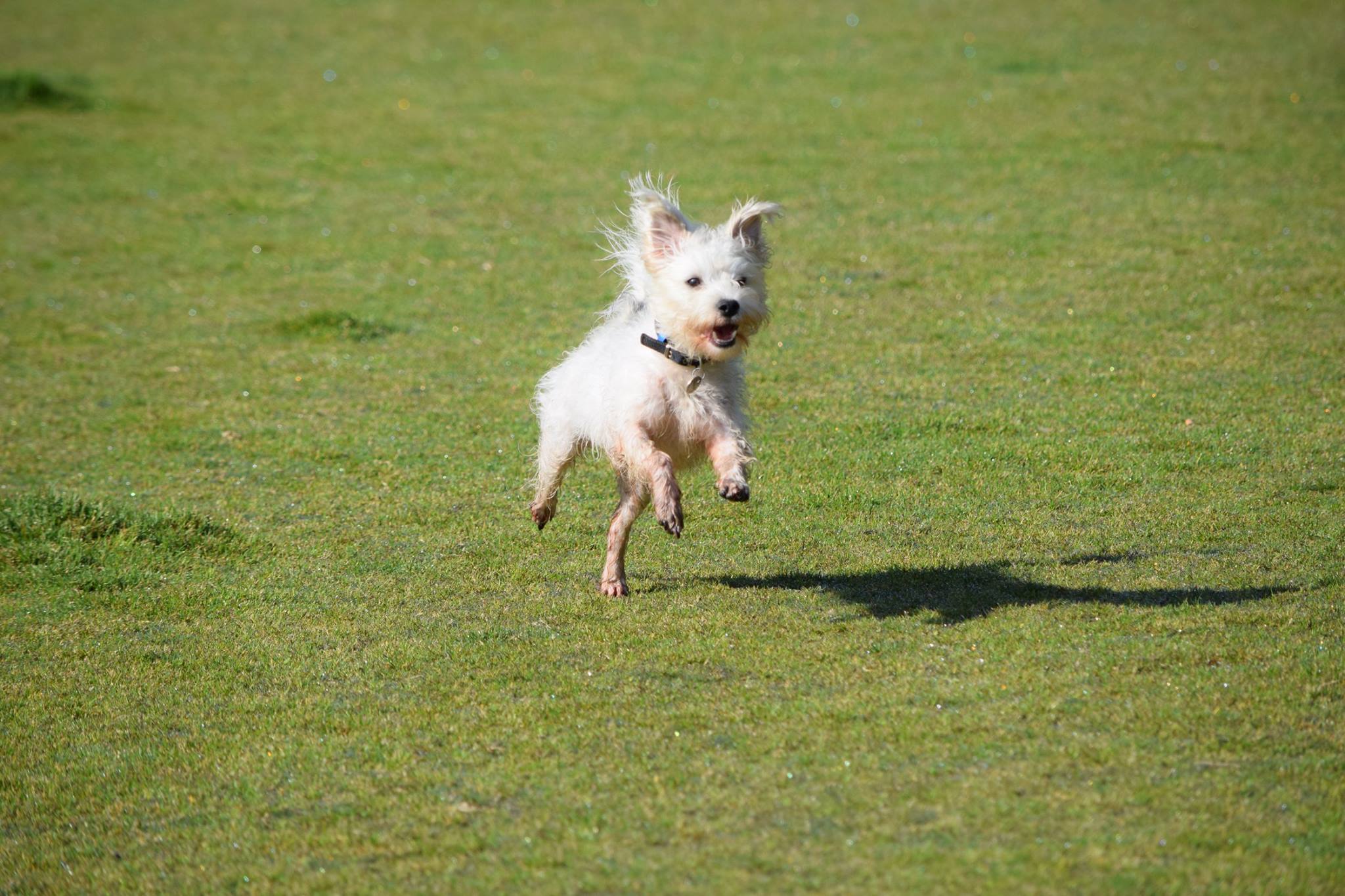 "Called upon to look for the cause of creation, what are you doing losing yourself in the phenomena of life? When something happens, search your
Read More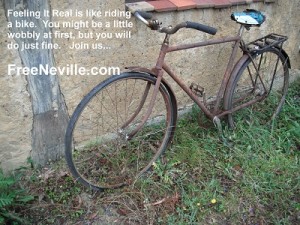 "So, he hung up. I did not leave the 'phone until I was self-persuaded that he had called me and told me of the good
Read More
"If you lose sight of that end, however, you can and will be moved by seeming others. But if you keep your mind centered in
Read More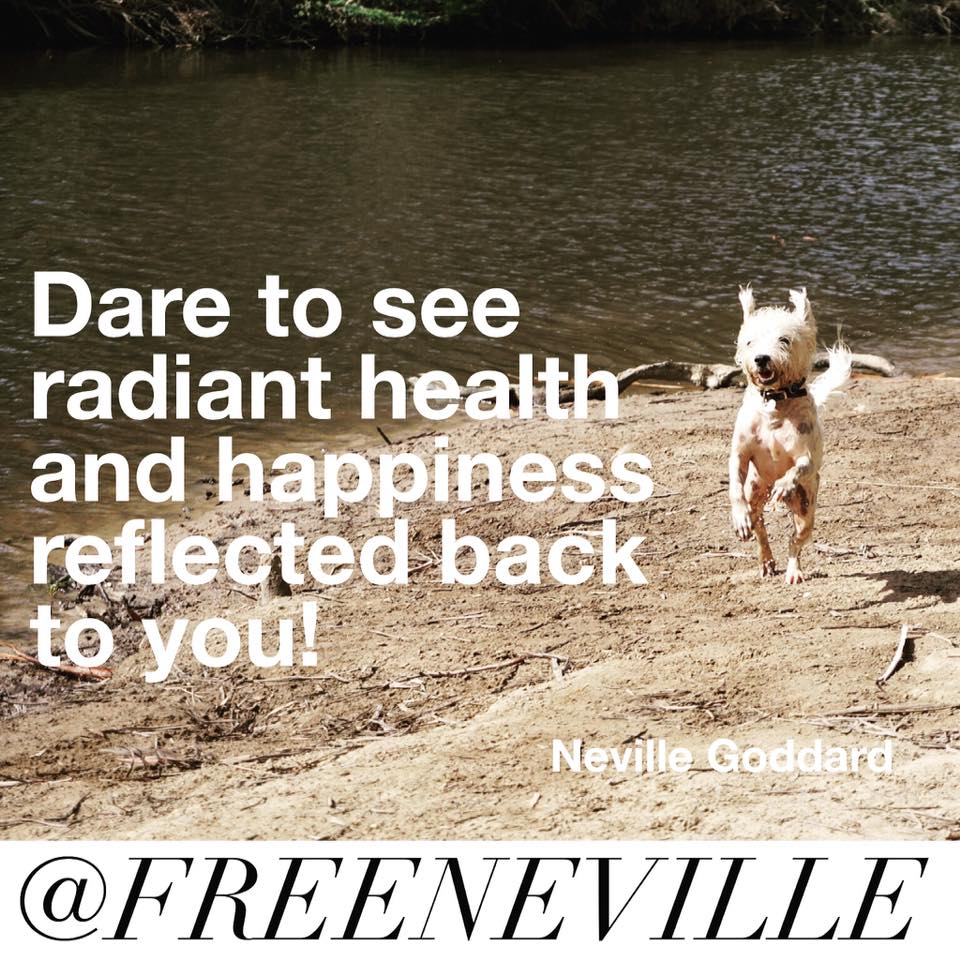 "Look at yourself in the mirror and dare to see radiant health and happiness reflected back to you. Then say within yourself: "I remember when
Read More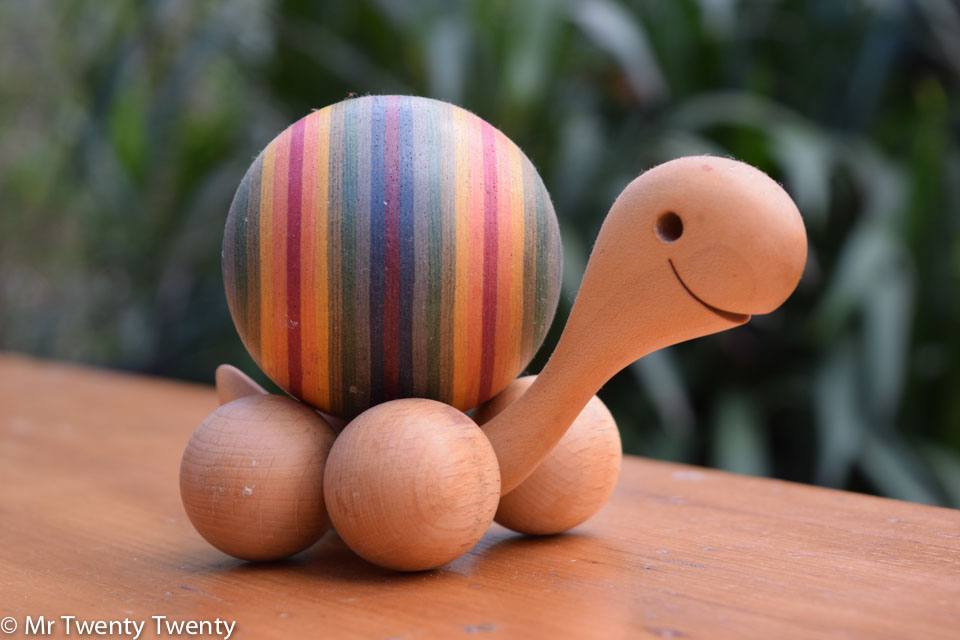 "The physical body is an emotional filter. Many human ailments, hitherto considered purely physical, are now recognized as rooted in emotional disturbances." – Neville Goddard
Read More
© 2018 All rights reserved​
Made with ❤ with Elementor​