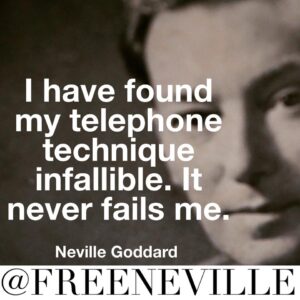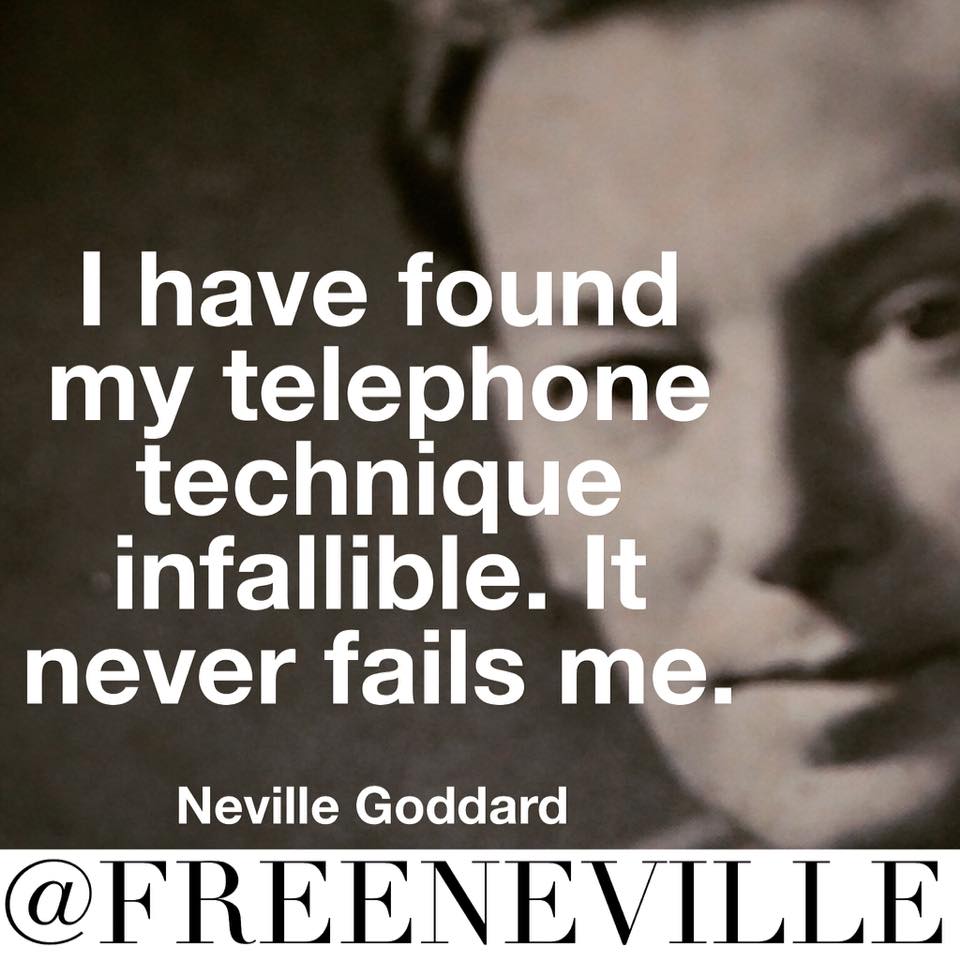 "I have found my telephone technique infallible. It never fails me. One day a friend called to tell me she wanted to take an examination to become a court reporter. Giving me nine reasons why she could never pass the test, I changed every one as I heard it, and when the conversation was finished I imagined an entirely different one."
"I heard her tell me she had passed the test with flying colors. My friend took the test, and although during the interval of six weeks she remained negative, I continued to believe she had passed."
"Then one day she called, saying: 'Do you remember when I took the test?' and I replied: 'Yes, and you passed.' Then she said: 'Yes, but aren't you surprised?' I have been trying to tell her that imagining creates reality, but she cannot understand how an imaginal act unseen by the human senses can be held onto and produce results, but I know it always does!" – Neville Goddard
This Feel It Real quote on Neville Goddard's telephone technique is from the lecture:
Test Yourselves – Neville Goddard
Read more about the technique that NEVER fails here,
Neville Goddard's Telephone Technique
Summary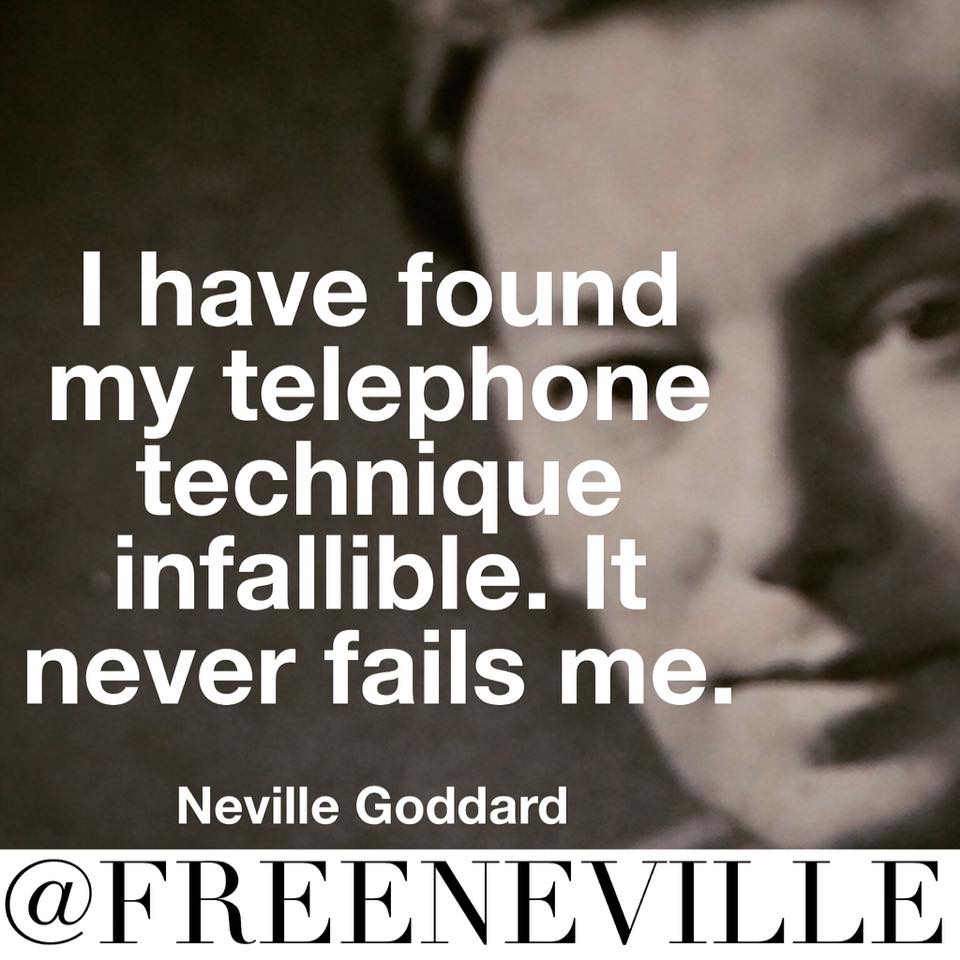 Article Name
Feel It Real - Telephone Technique
Description
"I have found my telephone technique infallible. It never fails me. One day a friend called to tell me she wanted to ..."
Author