"I was introduced to this little man who sat just one row below. Strange, weird little fellow, and then they told me his story. He had come here penniless from Kentucky. How he got the money necessary to buy a small little plot of land, I do not know, that was not told me; but he bought a small little plot of land in Ventura County."
"He wanted to have oil, so he would sleep on the land itself. He didn't build some little shack – he slept right on the ground. With his head to the ground he would hear oil coming in, he would smell oil, and he would come home sometimes in the morning at 6 A.M and his wife was distraught."
(She would say:) "What has happened to you?"
"He was sleeping on the land bringing it in. Today the man – I would say he is ten years my senior, which is 68, pushing 70 – he has no financial problems. He is worth six million dollars. He brought oil into being by the name of God."
"When he put his head on that earth and began to listen, who was listening? If you would say to him: 'What are you doing?' He would say: 'I am smelling oil.' That's what he would say. He called on the name of God. 'I am smelling oil. I am hearing oil.' He brought it all in." – Neville Goddard
This lesson in how to Feel It Real is from:
Go to: The Neville Goddard lecture His Name
Summary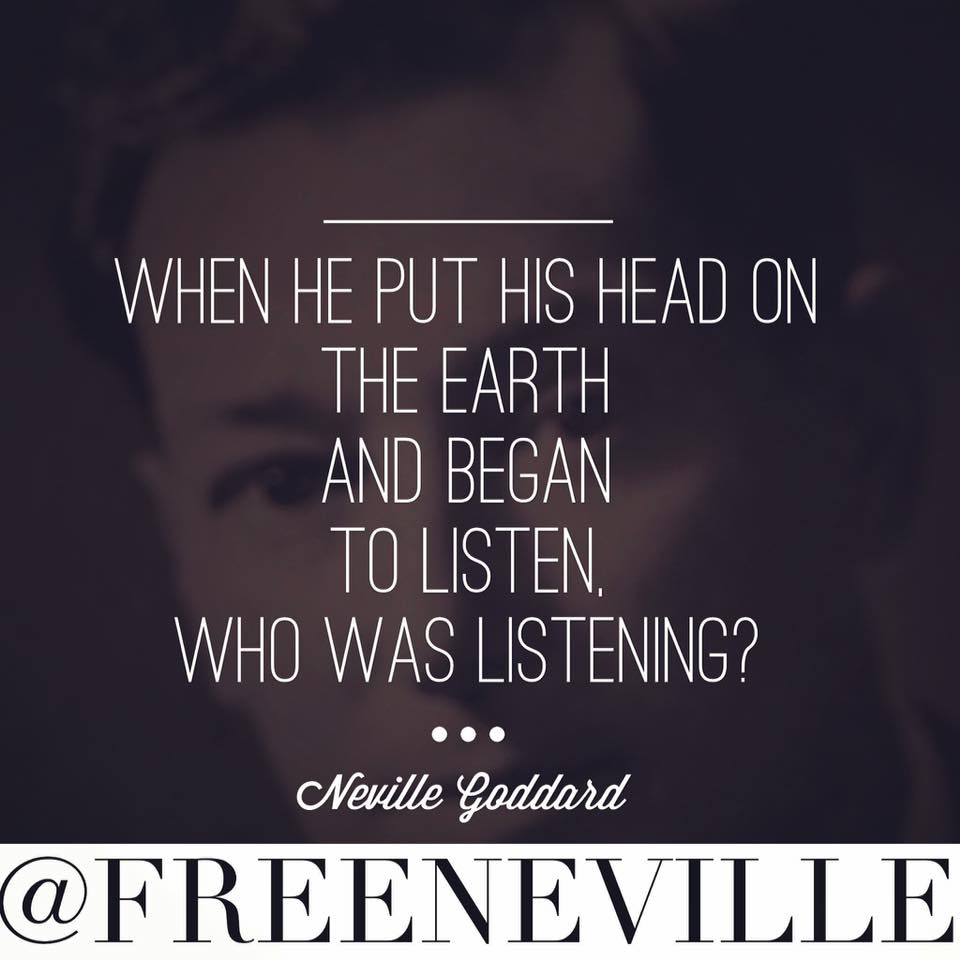 Article Name
How To Feel It Real - Listen for Oil
Description
"When he put his head on that earth and began to listen, who was listening? If you would say to him: 'What are you doing?' He would say..."
Author